From fixing bikes to chasing Mathieu van der Poel, why Jake is thrilled to be back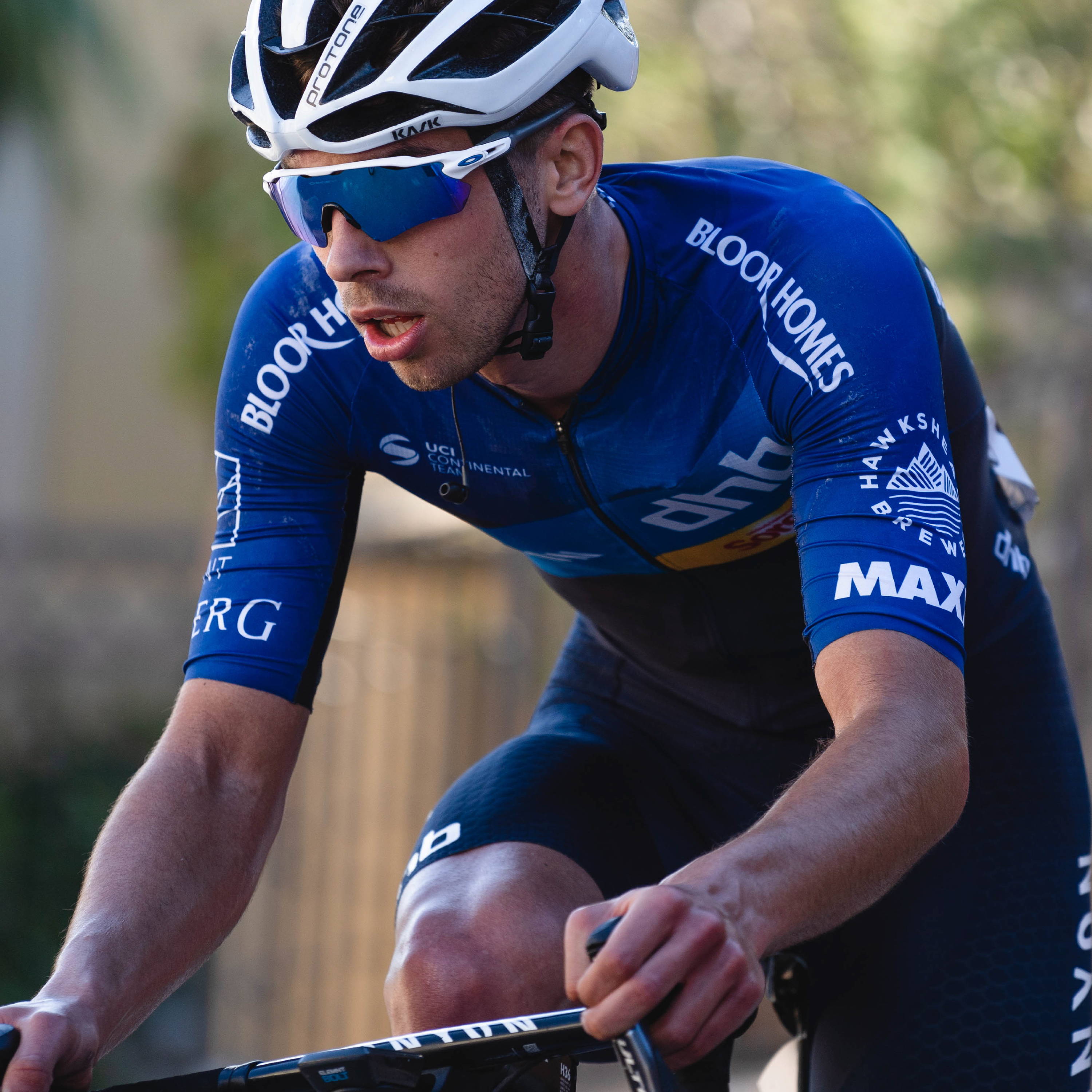 Jake Scott has patiently waited for the storm to pass.
Restricted to the roads and trails of Yorkshire amid the threat of coronavirus, the Canyon dhb SunGod man spent the past year chasing Strava records between shifts in his local bike shop.
Now the clouds have broken – with the 25-year-old re-igniting his racing career on the cobbles of Belgium earlier this month.
After a baptism of fire against the likes of Mathieu van der Poel at Le Samyn, Jake went on to finish 22nd in the GP Jean-Pierre Monseré.
On Sunday he will line up alongside his Canyon dhb SunGod team-mates in western France for the Cholet Pays de la Loire. And he can't wait.
Jake said: "Belgium was mega. Leading up to it I was really nervous. I told someone I'd only believe we're racing when we actually set off.
"As soon as we were out of neutralised zone that was it. But it was a lot bloody faster than I've been going in training!
"That was the only thing. Just the speed we set off in Samyn. It was probably the strongest field they've had in the warmest weather. But I was just glad to be back racing.
"We stayed there for a few days to get through to Monseré, where things felt a bit more normal. It was just nice to be back in the swing of things with team-mates."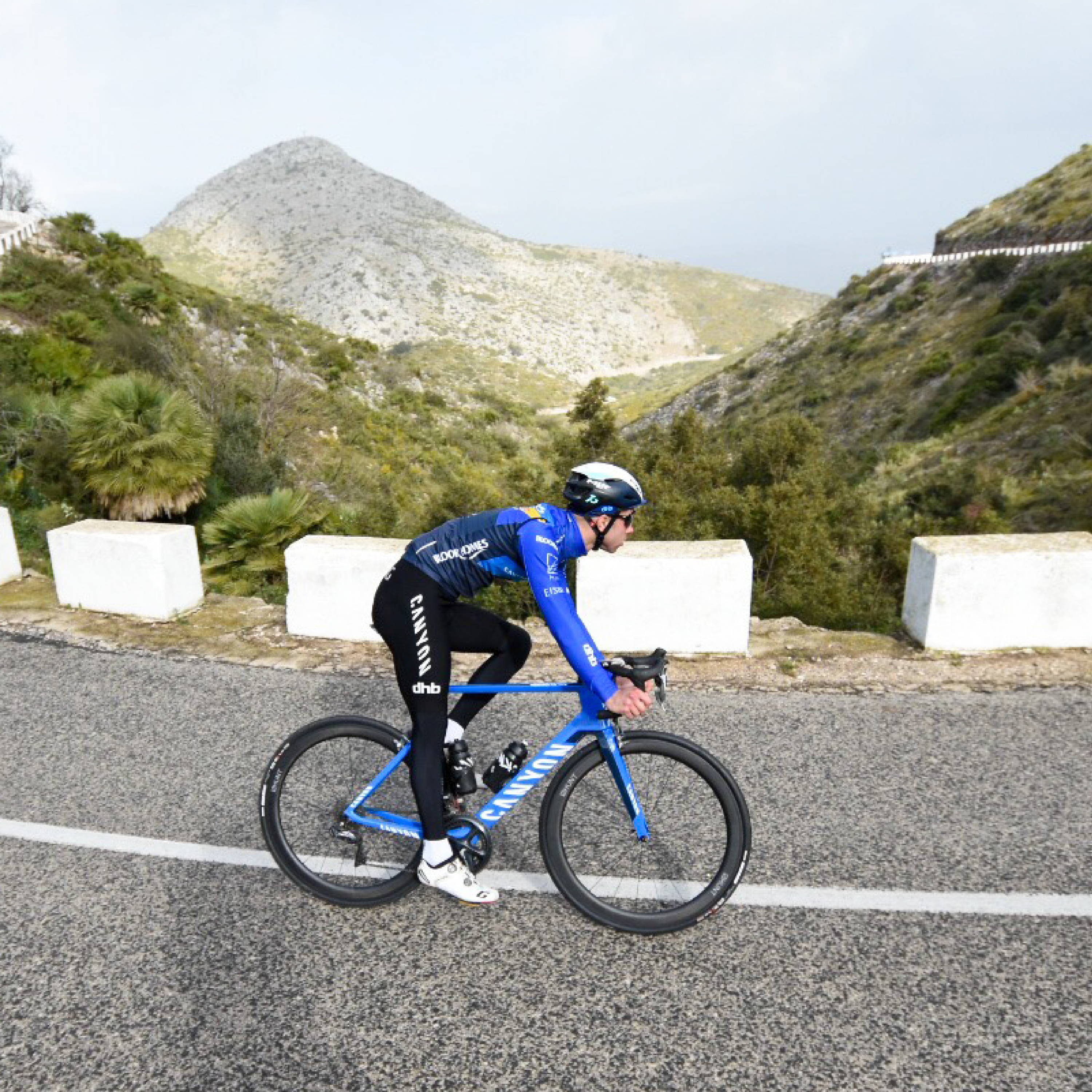 This time last season, Jake had already racked up 11 race days. Those outings included two big rides among World Tour opposition at Challenge Mallorca and Le Samyn, plus an assist in Max Stedman's Tour of Antalya triumph.
Then the coronavirus pandemic took hold and he went on to race just once more in 2020 – in the fiercely-contested Mont Ventoux Dénivelé Challenge won by Aleksandr Vlasov.
"I remember we were on the way to [Ronde van] Drenthe this time last year when it got cancelled. I think everyone thought it'll just be a couple months off," added Jake.
"On the way back to the Eurotunnel, I was ringing the shop asking if I could come back to work. They thought I was joking.
"I kept making the point. I was going and sitting in the shop saying can I come back to work, I need something to do!
"The shop then started getting busier and busier. They went from a point where they didn't really need me to wanting me back."
Jake is self-coached and where others may have lacked the motivation to keep to their training plans with little prospect of racing, he embraced the freedom.
He said: "I was just whacking around on Strava trying to do PBs and take a load of KOMs. That was the most I could do.
"A lot of riders were thinking I don't want to do this, I'm not racing but my coach is setting me this and that. I was just riding around doing what I wanted. I was really enjoying it.
"I'd have enjoyed racing more. But I loved trying to make myself better doing different things. I enjoy riding my bike, I enjoy mountain biking, cross in the winter. I just enjoy it.
"That's one of the best things you can have. I won't put pressure on myself this year. If you enjoy it, when you find yourself in a good position, you just build and build and build from there.
"You see riders get to a point where they haven't got the results they wanted by a certain date, it all gets a bit glum and it spirals from there.
"I'm just grateful to Tim [Elverson, Canyon dhb SunGod owner]. He's put his money where his mouth is and got us racing. We're cracking on and that's all credit him and everyone involved."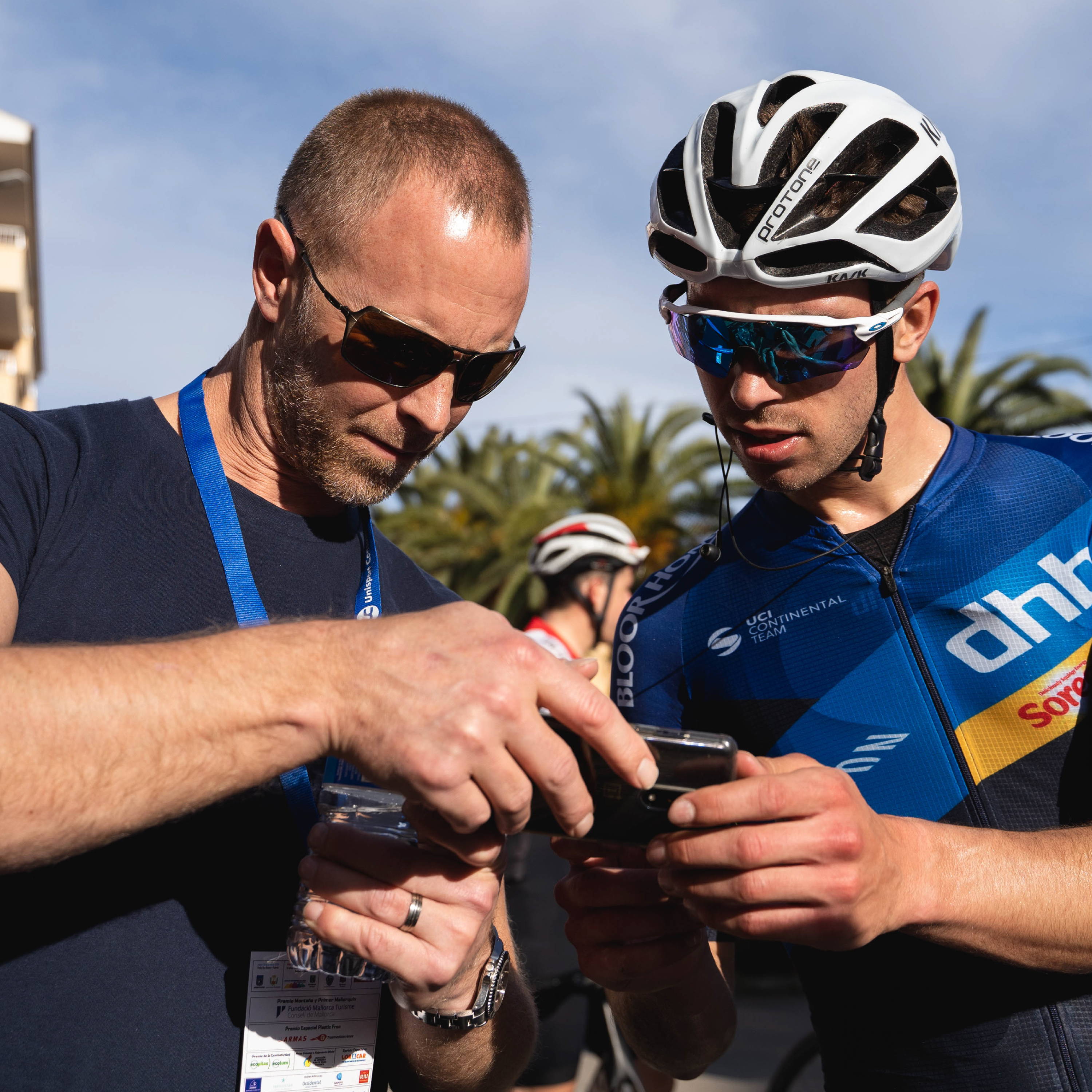 Jake admits he doesn't know too much about Cholet Pays de la Loire, so we've done a little digging and created a quick guide to Sunday's race…
UCI 1.1 Cholet Pays de la Loire, 203.2km, Sunday (11am)
- The race starts and finishes in Cholet, about 50km south east of Nantes. It covers 203.2km and will be streamed live on the Eurosport player from 11.30am
- A Europe Tour event, it is often compared to the Belgian semi-classics because of its punchy climbs and the likelihood of wind and rain
- First raced in 1978 as the Grand Prix of Mauléon-Moulins, the roll of honour includes two-time Paris-Roubaix champion Marc Madiot, while multi Grand Tour stage winner Jaan Kirsipuu triumphed in three successive editions (1997-99)
- Canyon dhb SunGod raced there in 2019, with Jacob Hennessy finishing 17th. Andy Tennant and Rory Townsend return on Sunday, alongside debutants Jake Scott, Jim Brown, Matt Bostock, Rob Scott, Reece Wood and Damien Clayton
- The race is likely to be decided on a technical finishing circuit, where there is always scope for an opportunist to spoil the party for the sprinters – as Thomas Voeckler proved with one of his characteristic attacks in 2011
---