Red Dragons, Beacons, Barry and Greggs!
Adam Latcham rides Wales in one day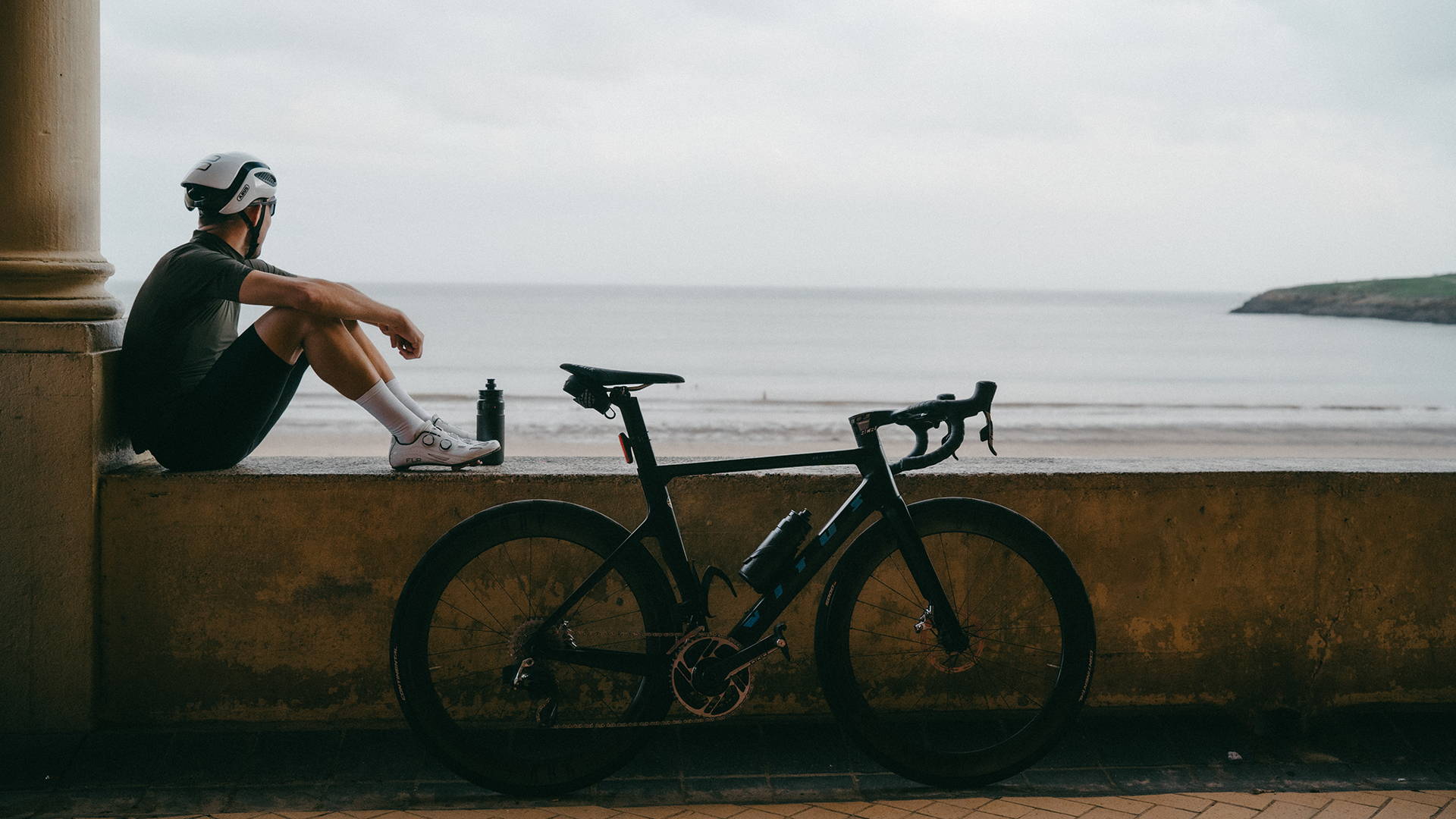 Adam Latcham won't forget September 2023 in a hurry.
First, the Welsh content creator passed 100,000 followers on Instagram – a proud moment for the talented photographer and videographer who has worked for brands such as Shimano and Garmin.
Then he ticked off a long-held bucket-list ride, cycling the length of Wales, from Talacre in the north to Barry Island in the south – in under 13 hours!
Adam is no stranger to big adventures on two wheels, although he admits he hasn't done many rides over the last few months and his preparations for a long day in the saddle were not ideal.
The 33-year-old said: "I've done Land's End to John O'Groats – in both directions. But I've always wanted to ride the length of Wales. I live in Wales, I'm a Welshman, so I've always wanted to do it.
"I got a room above a pub in Prestatyn the night before. But it was the night Wales hammered Australia in the rugby, so there was a party going on until about 12.30am! Can't really complain about that though, we don't beat the Aussies often. 
"I then had to get up at about 3.50am to get to the starting point on the seafront at Talacre before beginning the ride at about 4.45am.
"The first two-and-a-half hours or so were in the dark and I hate to be that guy who complains about headwinds but let's just say it was not a good day to be riding south. There was also plenty of my favourite weather, rain.
"But then the last couple of hours it was great. The sun came out, the wind dropped and as I rode into Barry it was perfect."
Adam is fairly accustomed to riding in the dark, although he admitted there were some challenging moments during those first 50 miles or so – before the sun made a welcome appearance.
"The first two-and-a-half hours or so were hard and it rained a fair bit," he added. "I'd planned the route and a lot of it on A roads, but you can't really see what they're like.
"Anyway, I got to some and they looked really busy, so I thought I'm not going down there. I ended up going off down country lanes instead, the surface on some of the roads was awful at times. I think my gravel bike would have been more suitable, I didn't really know where I was going so I just kept heading south. 
"At sunrise, I was on a closed road due to getting lost. I'd seen the signs saying 'road closed' but you see that quite a lot as a cyclist and you can often get through on a bike.
"I thought I'd keep going and keep going, but when I got to the bottom, half of the road had dropped due to a big landslide. I managed to get through luckily. It saved me having to go back 10 miles."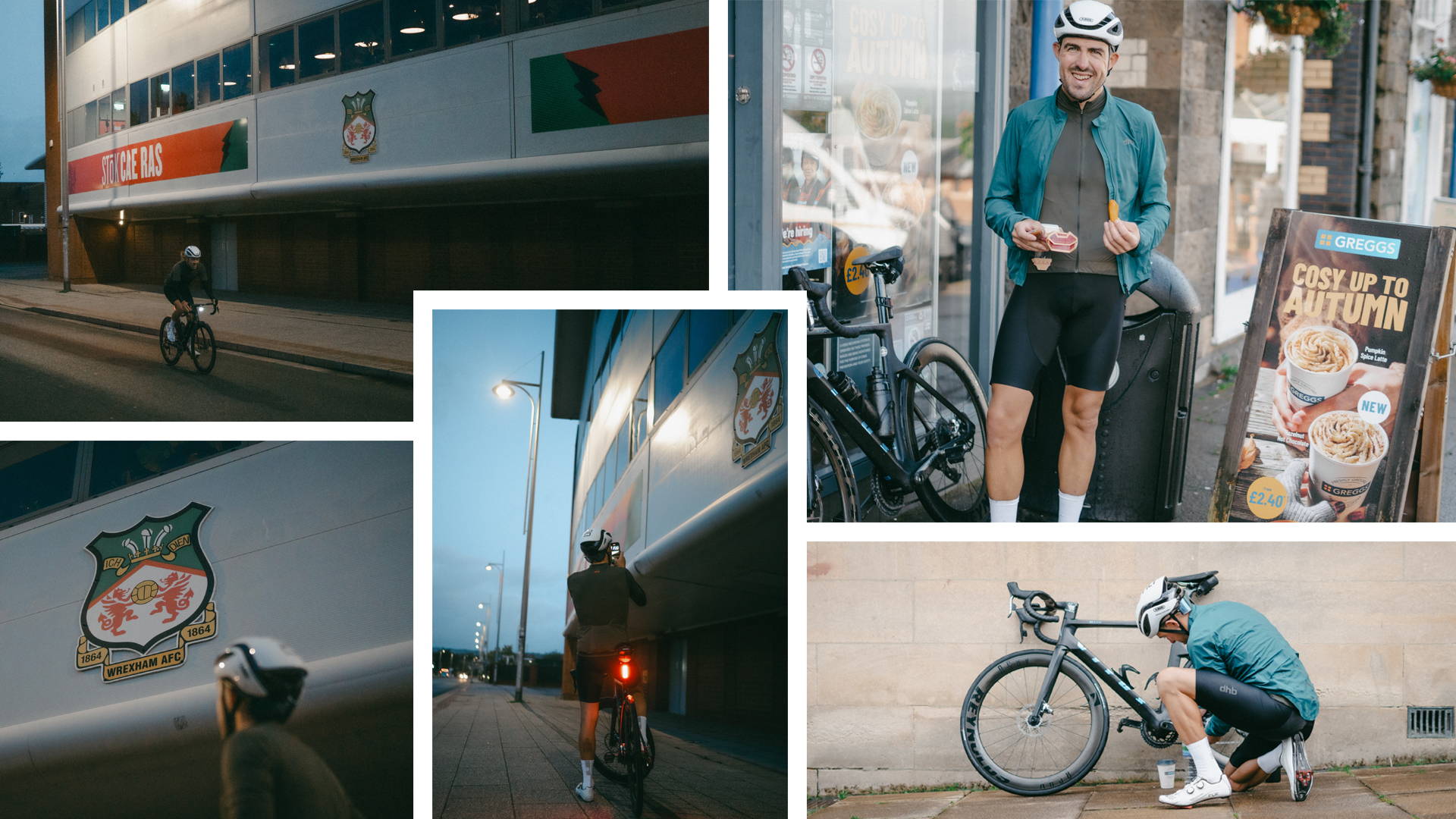 While Adam had plotted his route well in advance, he couldn't resist making the odd detour including a pivotal stop in Llandrindod Wells.
"I went to Wrexham Football Ground," he explained. "It was a little off course, but I thought it would be cool with Wrexham in the news so much at the moment. I didn't see Ryan Reynolds, though!
"I didn't really stop for longer than 10 to 15 minutes all day, other than when I reached Llandrindod Wells [home of the National Cycle Museum] and called into Greggs!
"I'd had a dodgy stomach at the start, but I could actually eat some food again by this point, so that really helped and the ride just got better and better."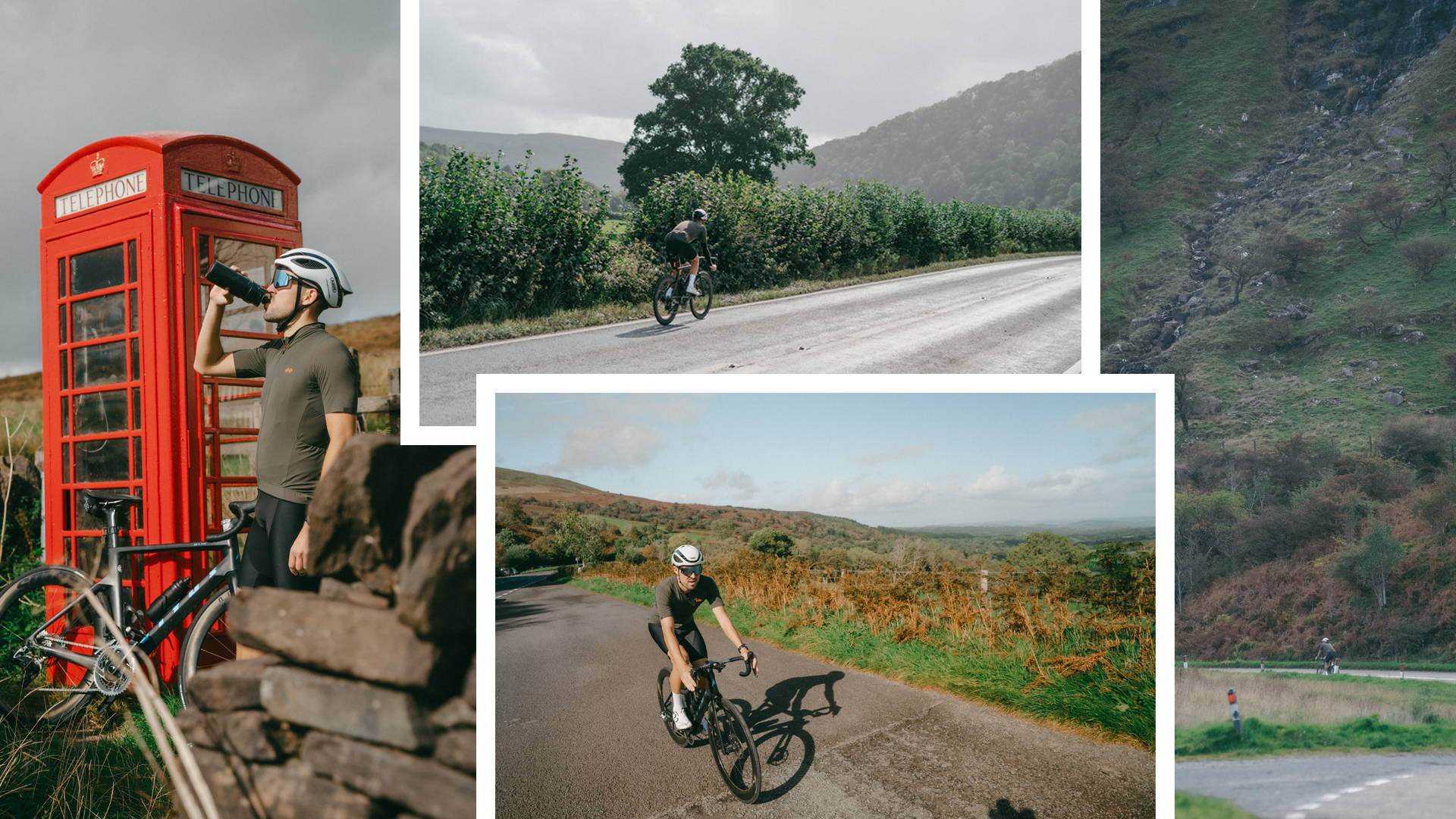 Refuelled and reinvigorated, Adam then climbed into the Brecon Beacons before heading for the finish line in the seaside resort of Barry Island.
He said: "It was nice riding into the Brecon. It was really sunny then; all the rain had gone, and I could see the Beacons in the distance.
"My house is about a 60-mile ride away and I'm up around there quite a lot. So even though it was still 60 miles to Barry, I felt like I was close to the finish.
"It was quite busy when I got to Barry a bit before six o'clock, so rush hour. But it was a beautiful evening and, like I say, the perfect end to a great ride."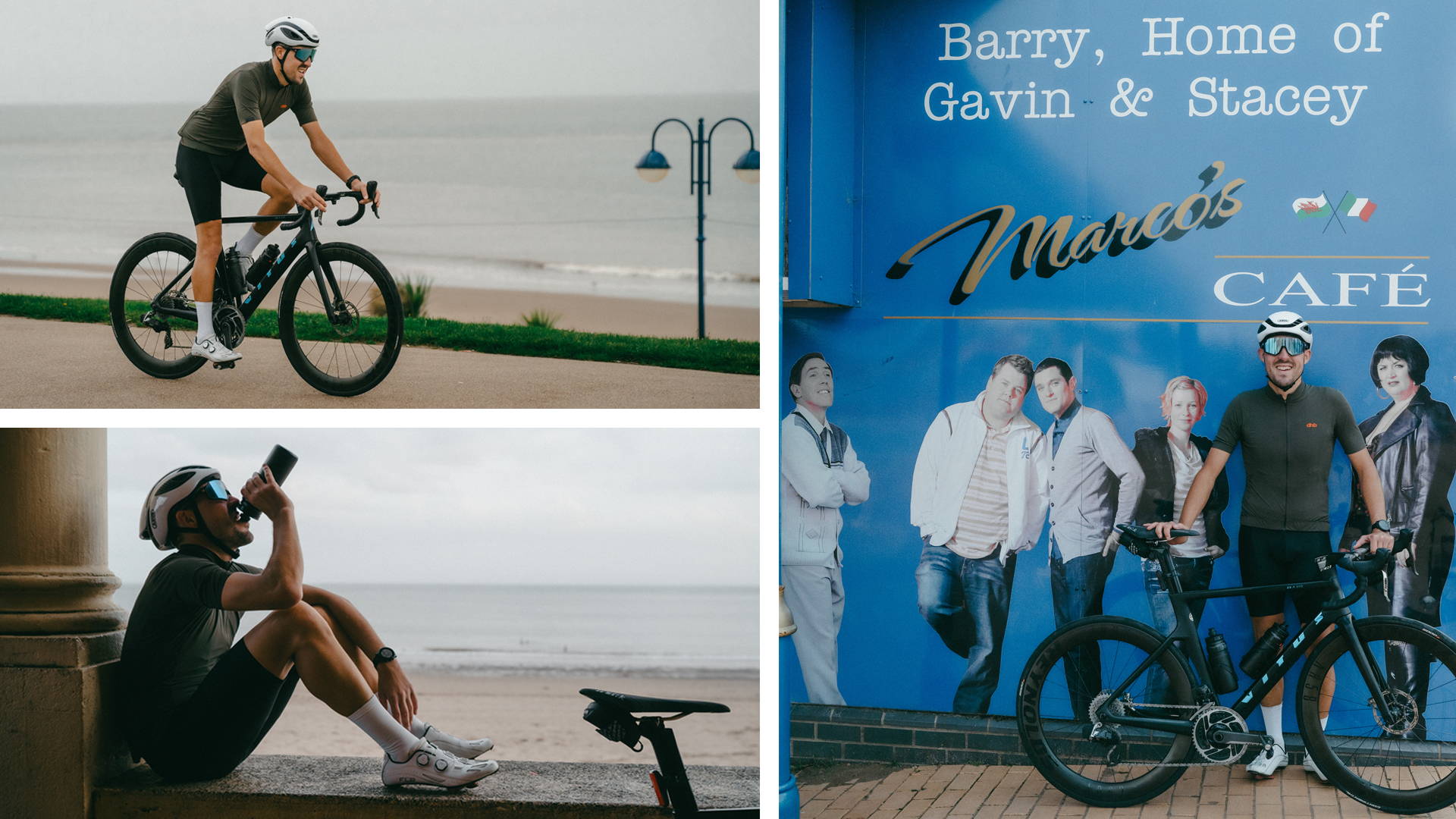 Just days after riding the length of Wales, Adam ran the Cardiff Half Marathon. And he's already planning more adventures for next year. However, he's convinced there is no better way to see Wales than by bike.
He added: "It's definitely better cycling through Wales than catching the train, put it that way! It took me five-and-a-half hours on five different trains to get to the hotel in Prestatyn.
"There were cancellations, delays, missed connections. Yet it only took 10-and-half hours to get back on the bike. It was much, much better!"

Pictures: Phil Hill / The PH Balance
WALES IN ONE DAY: ADAM'S KIT
---