Don't hold back. The secret to my first Ironman 70.3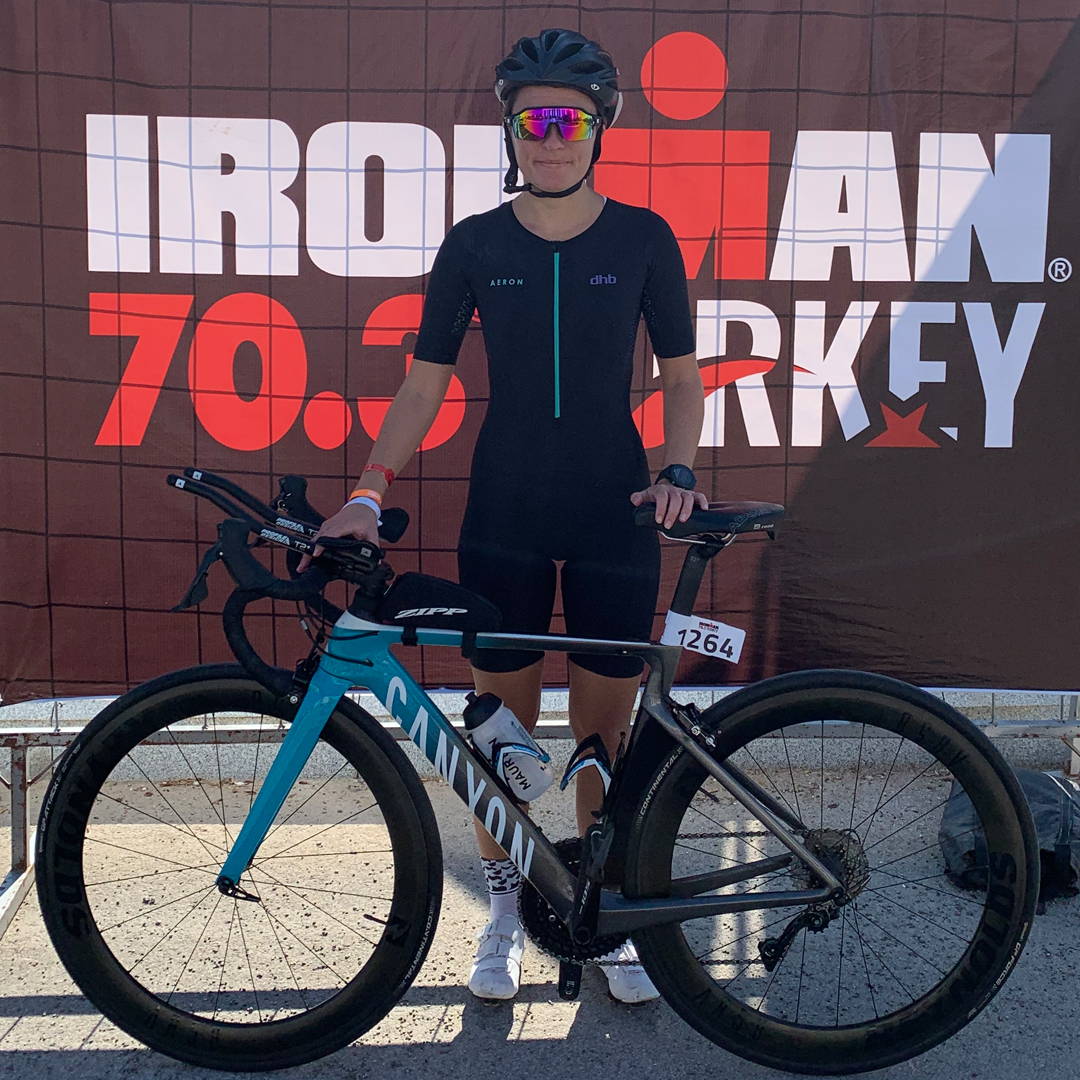 Belief is the key to a successful dip into the deep waters of Ironman competition. 
That's the verdict of dhb triathlon ambassador Abbie Jayne Smith who successfully negotiated her Ironman 70.3 debut amid the backdrop of a remarkable 2020, where Covid-19 provided the major obstacle to competitive sporting endeavours for so many people. 
Taking the plunge at the deep end was a difficult decision to make with most Olympic and standard distance triathlon races cancelled. 
Abbie, 31, who works as a consultant in professional services in London, enjoyed a good sporting career as a hockey player with Barnes in the National Hockey League before retiring in 2018. 
She wanted a fresh challenge and it arrived in the form of triathlon competition. Starting in 2019 she recorded some excellent results, including overall podium positions and age-group wins in sprint distance races.  
But with coronavirus taking hold across the world, suddenly her new sporting path was to take an unexpected course. Out of nowhere Ironman 70.3 Turkey, scheduled for November 1, became a serious consideration.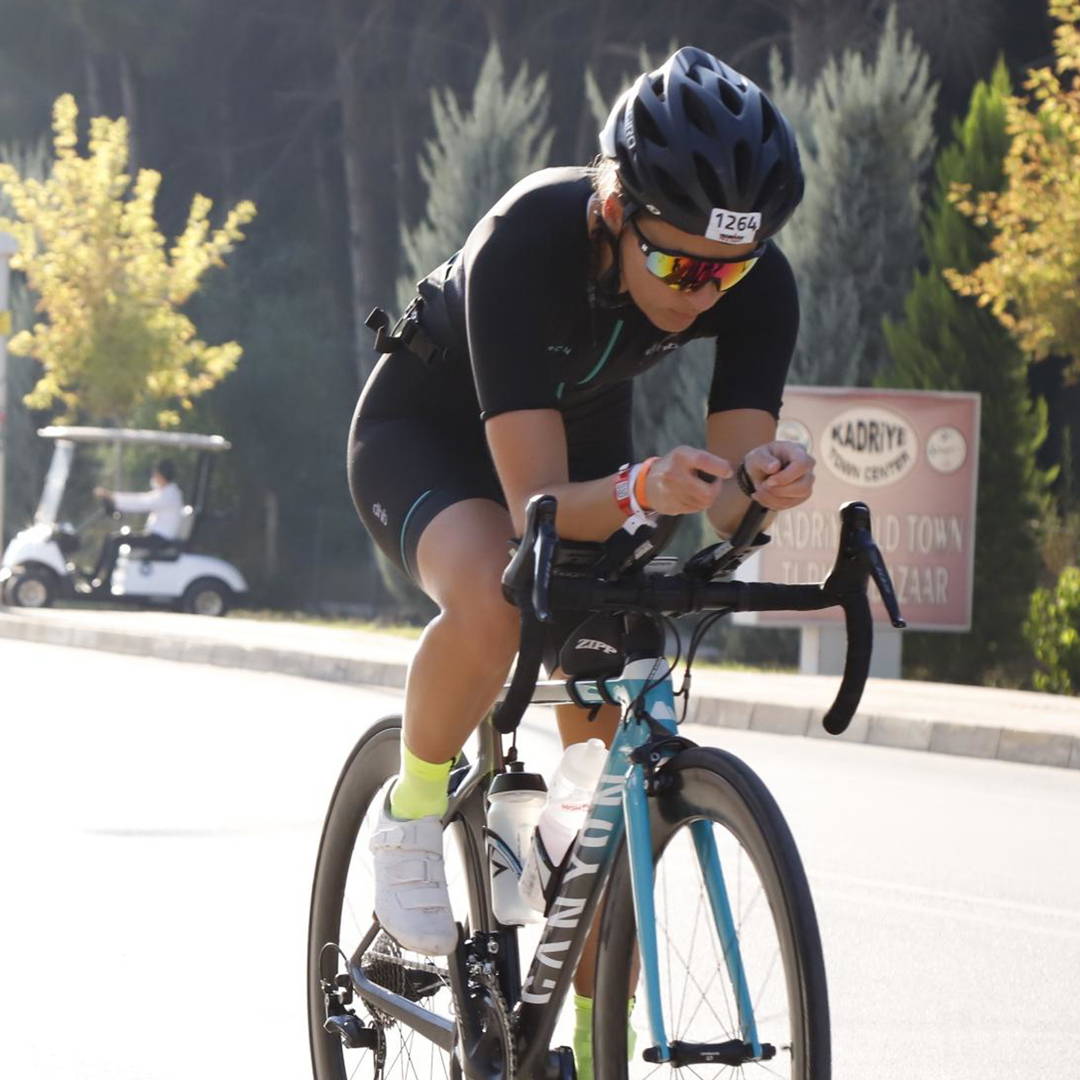 Abbie said: "The plan for 2020 was to actually do four or five Olympic distance triathlons in the UK, upping the distance and building nicely into the sport. 
"Once I realised the summer was going to be potentially void of races the idea of a 70.3 was creeping in. I felt strong and was worried I would be wasting a whole year.  
"I was concerned about the swim distance but looked online at a few races. Most had been postponed in Europe but there were a few 70.3s open, one was Turkey. A few of my friends had done it before and I was always keen to do one abroad because I hate the cold! 
"After speaking to them, it looked like the best one to do, with a relatively flat bike and run too but a sea swim – my biggest fear.  
"After some self-talk I knew it was now or never, especially with the uncertainty of the future. So I signed up... and prayed it didn't get cancelled."
Abbie knew when moving into triathlon her strengths were in the cycling and running. The 13.1-mile and the 56-mile bike ride would pose no big concerns. It was conquering the 1.2-mile swim that would be key to a successful transition to this new sporting arena.  
She was still dealing with a major fear of the water after a bad accident in a leisure pool as a child. But during lockdown she was able to train in Marlow lake, in Buckinghamshire, and this proved crucial. 
She added: "When I first started swimming I was super scared about getting in, let alone trying to swim with my head under for a length.  
"However, I had the support and guidance of my boyfriend who has been a triathlete all his life, including competing at the Ironman 70.3 world champs, so I knew I was in safe hands. 
"For most of lockdown I was lucky to be based outside of London and started swimming at Marlow lake. This was my second time ever going into a lake and also wearing a wetsuit.  
"My confidence slowly grew and I became a stronger swimmer. I was lucky to have a great support crew too. Completing the big loop of 1,450m in August non-stop was epic for me."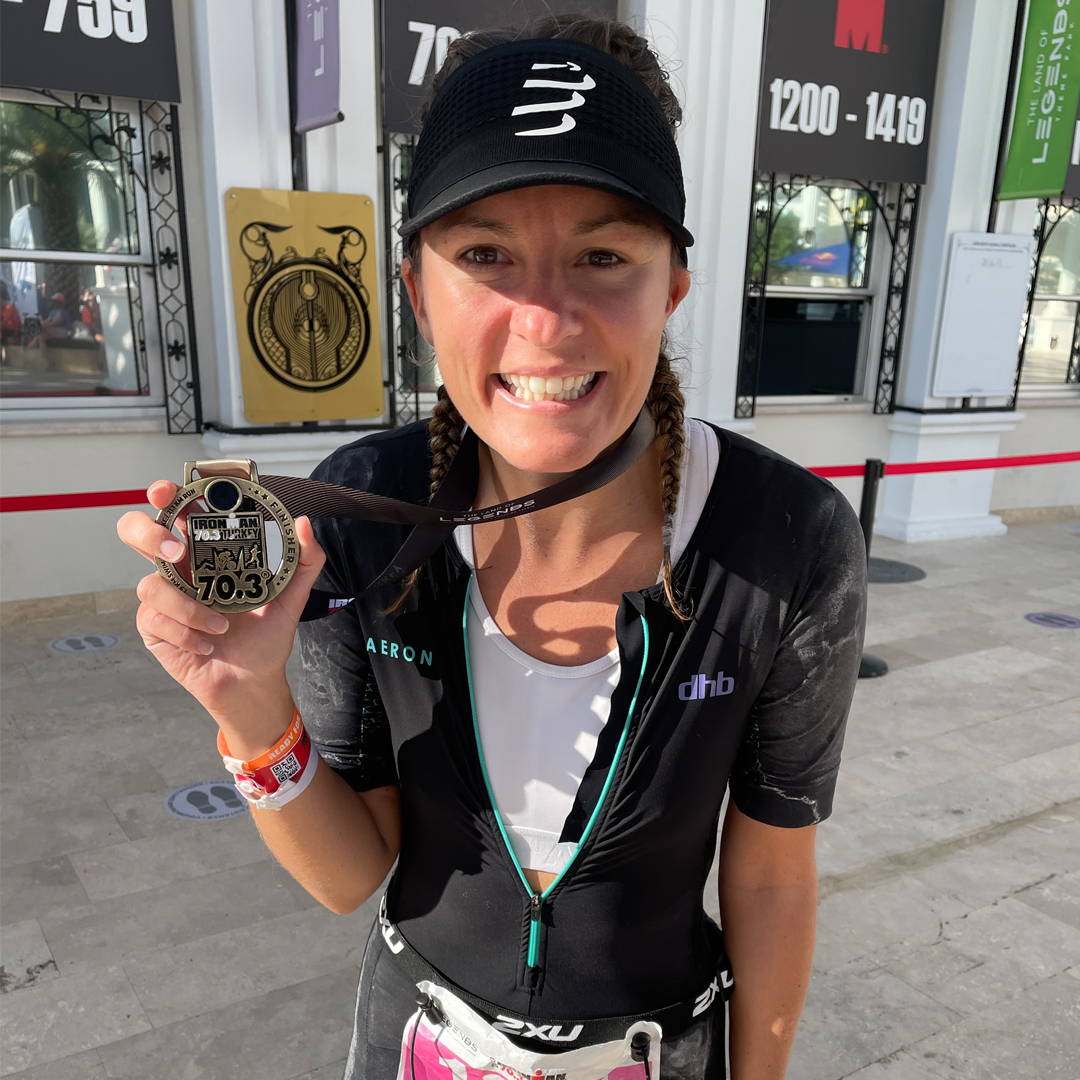 Fortunately, Ironman 70.3 Turkey went ahead with effective social distancing measures throughout and Abbie was delighted to put all of her hard training to use in what proved to be an incredibly emotional experience. 
She said: "My main goal was to complete it and my ultimate goal was to do it under six hours. The swim was all about getting it done. I didn't want to panic and I can't say how happy I was once I stepped out of the water and ran to T1.  
"The bike was quite flat but the wind was another story. And by the run, the heat was insane. It was 29℃, no shade and no clouds in the sky. I dropped my pace to make sure I saved something for the last 3k where I really pulled myself through. 
"Seeing that carpet when I turned the corner and the Ironman arch, I had to stop myself from crying. When five hours, 52 minutes came up on the clock with my name I celebrated and then the tears came!"
With masks, health screenings for the athletes and limited crowds it was certainly different to how an Ironman would have looked before Covid-19. But Abbie was still able to mark her achievement in the right and proper manner. 
She added: 'There was no Ironman banquet which usually happens after each race but that didn't stop me up indulging in pizza and chocolate at a local restaurant instead.' 
So what tips for people considering taking the plunge into the challenging yet rewarding world of triathlon? 
Abbie, whose major target in 2021 is Ironman Bahrain in December, said: "Firstly go for it. Don't doubt yourself, don't hold back. You can do it. 
"Put the effort into your training. This really helped during the race because it didn't feel as painful as some of the intense sessions I had done in preparation. 
"Work out your nutrition. Practice with gels, blocks and salt tablets when you do your training. This is half the battle in my opinion. Lastly just enjoy it."
---