Joe Skipper's 15 ultimate triathlon tips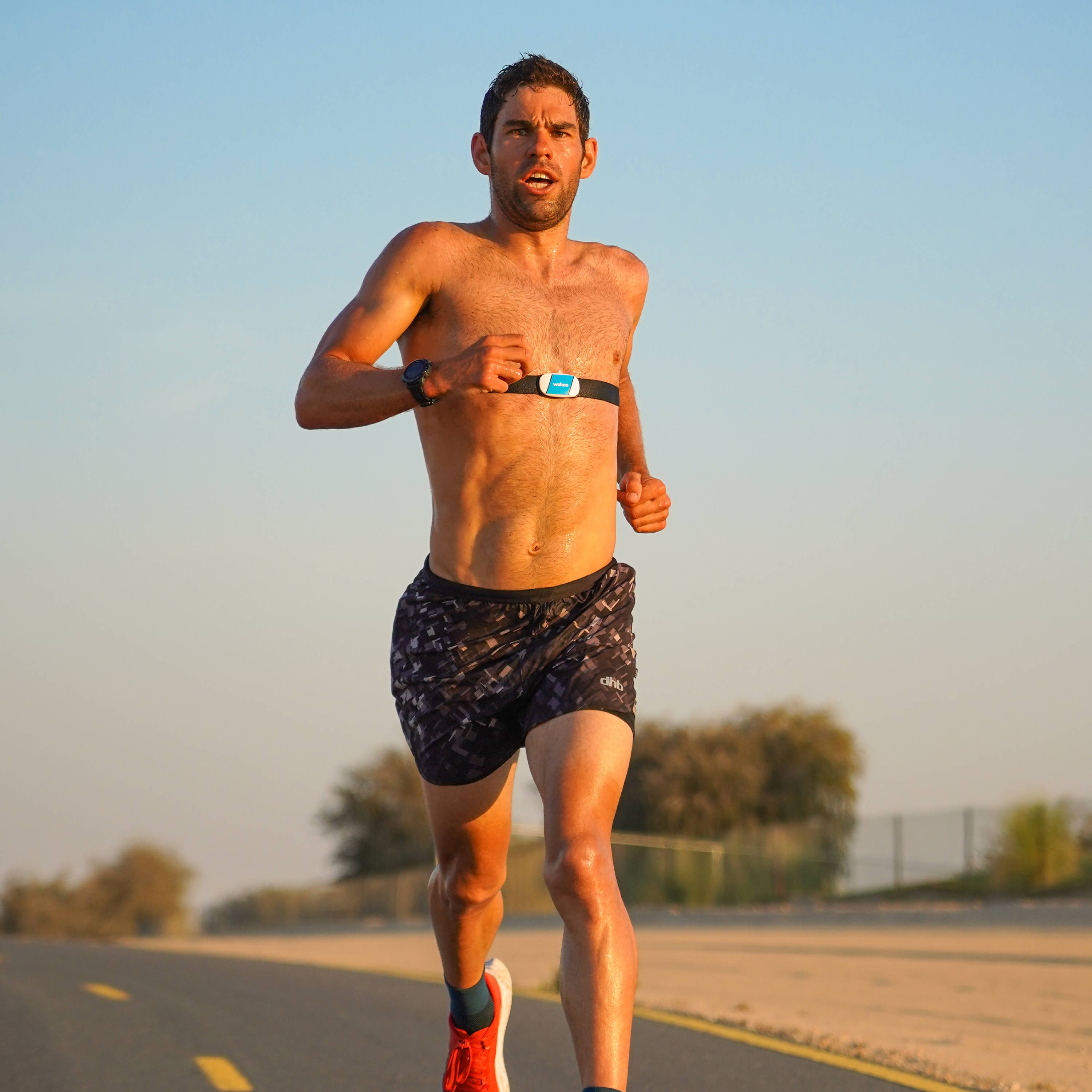 Behind the smiles and laughter lies a formidable athlete.
A sportsman who boasts national records in cycling and triathlon, alongside two top-10 finishes in the past two Ironman World Championships in Kona.
In 2020, he joined forces with us to inspire the evolution of our tri-sport apparel and went on to win Ironman New Zealand before coronavirus all but ended the international race season.
Having become the first Brit in 19 years to win a medal at the ITU Long Distance World Championships when he finished second in Texas in 2015, Joe's pedigree is not in doubt.
And here he has lifted the lid on his top tips for triathletes of every level, whether you are just starting out or keen to take your performances to the next level…
This is easy to get wrong and you don't want to bonk on race day. It's a long walk home! If you are doing big training sessions or brick sessions, practice your race nutrition. Make sure you are putting enough fuel in and your body can digest it. Find something you like, too. If you love the flavour, you'll remember to take it!
No-one wants saddle sores, so invest in good quality kit to ensure you'll be comfortable in training and on race day. As a beginner, you don't need to focus on speed – comfort is key. Don't scrimp. You'll most likely be upping your training and your body probably won't be used to it, so any discomfort is only going to make it miserable. Quality bib shorts and running shoes will be worth the cash.
3. consider video analysis
A lot of people think they are not good enough for video analysis. They then train for six months, develop a bad technique and end up seeing a coach anyway. It is very hard to reverse muscle memory, so go early and get it right, particularly when it comes to the swim. This is way more important than an expensive wetsuit.
Don't bite off more than you can chew. A lot of beginners will try to do 15 hours of training per week, which is way too much – especially when you are working a full-time job. Ten hours would put you in good stead for an Ironman, let alone a triathlon. If you told someone in another sport they had to train 10 hours a week, they'd think woah! Just because this is triathlon, you can't absorb three times the load.
I mix up my training. I do easy rides on the gravel bike, which is fun. You get some good spikes in power and it is good for your bike handling. But above all, the variety just makes training a lot more fun. I often do tough sessions on a road bike, switch to the TT bike for tempo or threshold sessions – because that is more race specific – and then take the gravel bike out when I'm having an easy day.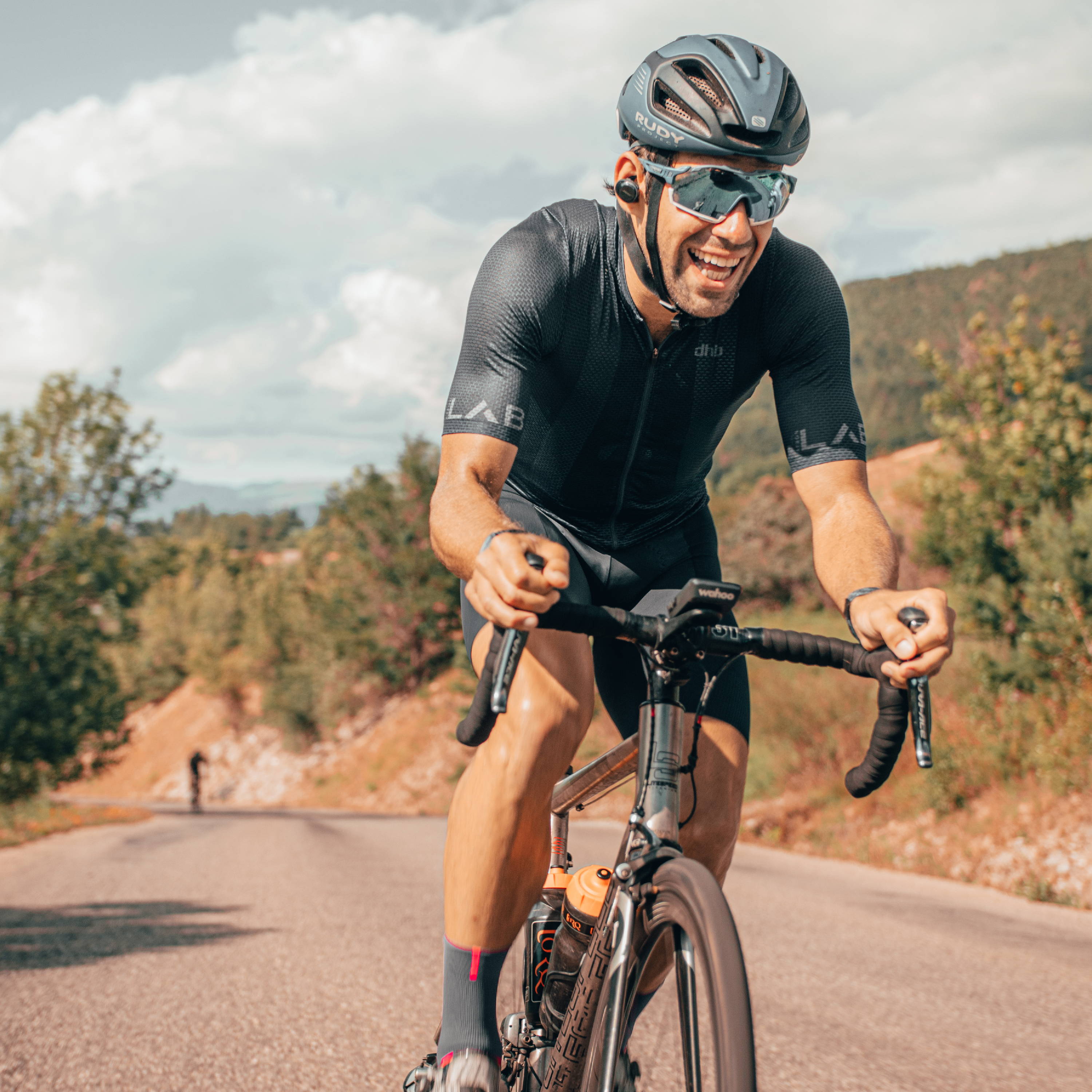 I started online yoga classes last year and I'm loving it. It has made a massive difference. When I go out the door running, I feel a lot looser in the hips and I get into my stride quicker. Before I'd feel a bit heavy-legged. It will help lessen your fatigue and make your training more efficient and consistent. The added flexibility is great for your swimming, too.
I moved to Nottingham last winter because I like to train with groups. It makes it more fun and you tend to get more out of yourself. Don't get too fixated about doing certain sessions, join your mates in what they're doing. I see a lot of beginners choose not to ride with a group because they are worried about sitting in. But if you're not so regimented, it's more enjoyable. And that's what we're doing it for.
If you do a good event, you could have hundreds or even thousands of people watching. Time goes so fast, so make sure you take a second and enjoy it. Make the most of being there and soak it all up. You will enjoy it, there's no doubt about that. There will be lots of people in the same boat as you, maybe racing for the first time but there is such great camaraderie. That's what makes it fun.
9. don't worry about the lows
You will have lots of highs and lows. There will be bad patches, even in my best races I've had moments where I've found things really tough. But it does come around and get better. There's no secret, the trick is to just tough it out – it may last five or 10 minutes but then you'll begin feeling good again. So enjoy it when you're flying but don't get bogged down when it's tough, it will pass.
I took up triathlon aged 13. After concentrating on cycling for a few years, I got back into it when I was at university in Manchester. But you're never too old to take it up. I remember there was an 80-year-old racing at Kona. Imagine that. Your mates are walking round on Zimmer Frames and you tell them you're off to Hawaii to race Ironman! Triathlon is great for meeting people and staying active. At any age.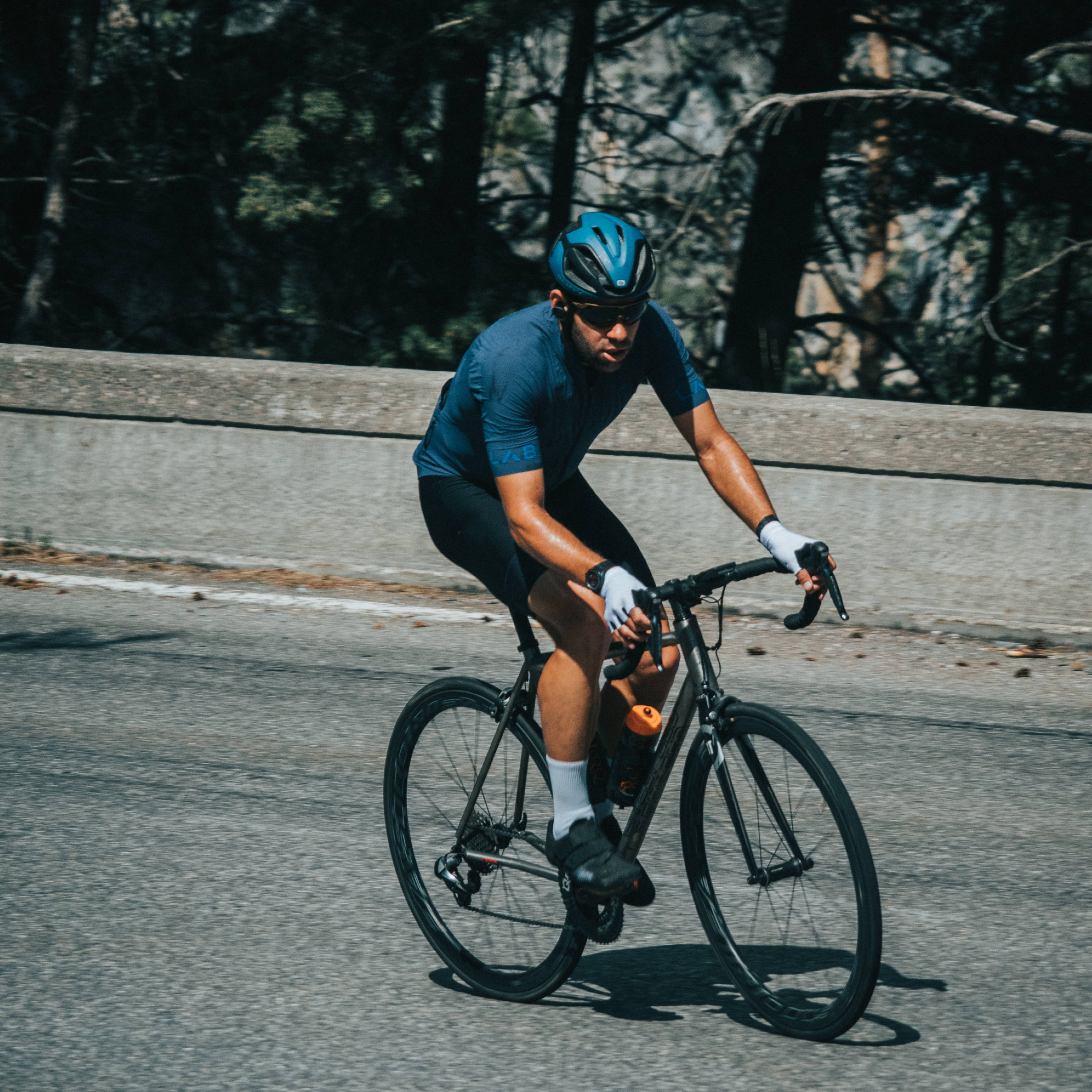 11. pick your events wisely
When you are starting out, pick events that play to your strengths. If you're a big guy – find a flat course and smash it. If you're smaller, more athletic, a hilly course could be better. Pick a time of the year you are most comfortable, too. If you like warm weather, aim for August and take the whole summer to train, making the most of long days and great conditions.
A bike fit is always a good idea. So many beginners have bad positions on the bike and that can lead to injuries. Beginners often feel like they are not worthy of bike fits or don't look carefully at their equipment but, much like the video analysis of the swim, it will pay off in the long run. A decent bike fit will ensure you are comfortable – and it will probably make you go faster. It's a win, win, win!
13. invest in a powermeter
A powermeter could be the best investment you ever make. If you don't have the money to buy one new, get one second hand. It is the best tool for improving your bike leg. When I first started training with a powermeter in 2010, I didn't really know what I was doing. But when I began using it properly, that's when I really improved. Okay, it might be a luxury but it will take you to the next level.
If you live in a big city or you have a stressful job, going out on the bike of an evening can be tough. By the time you've found some quiet roads, it's time to turn back. But with an indoor set-up, you can grab a spare 45 minutes and bang out a really good session – squeezing in a warm-up, some efforts and even a bit of tempo. That can really help someone whose time is precious.
I get everything ready the night before – you have to with an Ironman – but it is worth getting into a good routine, whatever the level. Check your bike, get your drinks in the fridge, all the nutrition ready and pack your swim stuff. On the morning of the race, I'll put my tri suit on under my normal clothes and I'm ready to go. It's all about making the event day as stress-free and enjoyable as possible.
---