Joe celebrates biggest win of IRONMAN career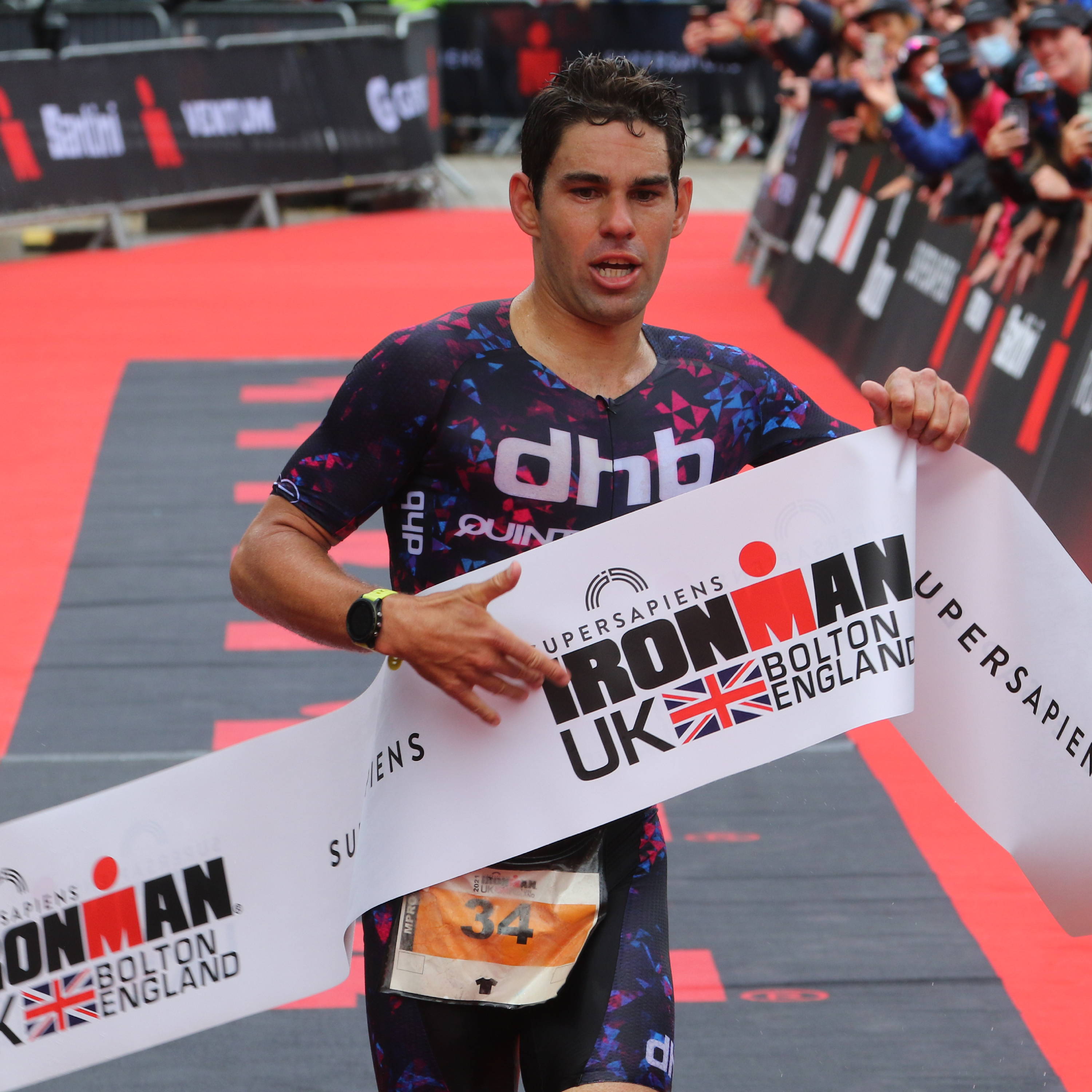 An emotional
Joe Skipper
toasted the biggest win of his career after digging deep to regain his IRONMAN UK crown with an incredible comeback victory in Bolton.
The 2018 champion was more than 14 minutes adrift of British-born Frenchman Sam Laidlow after challenging swim and bike legs.
But he refused to throw in the towel, producing a 2hr 41min 45sec marathon to hit the front inside the final 10km and, ultimately, win by almost nine minutes.
That time is believed to be the fastest IRONMAN marathon split of the year so far. And boy, did Joe need it amid the wet and wild conditions in Lancashire.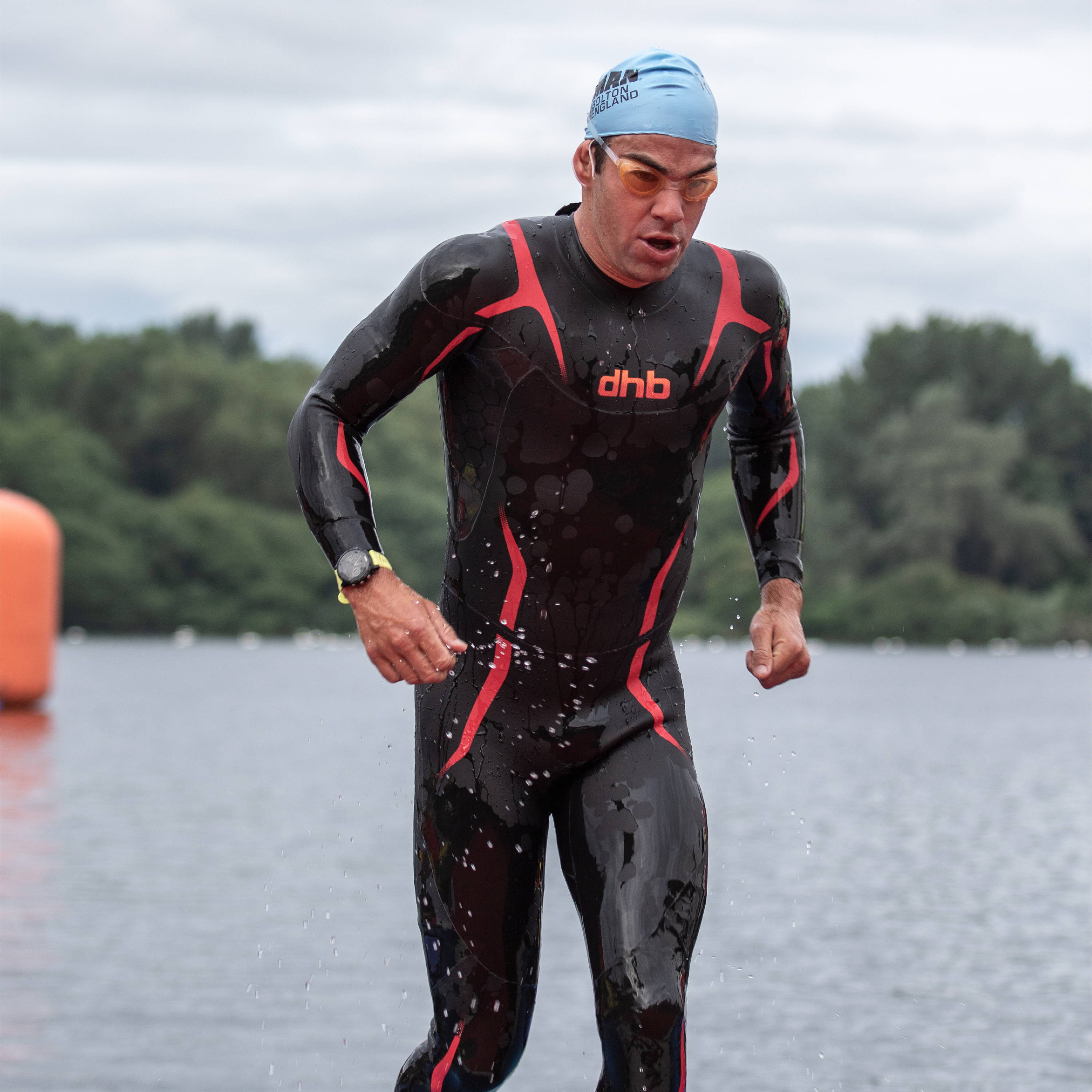 The courageous 33-year-old, who broke down in tears after crossing the line, said: "It was a really tough day. I started the swim and got dropped by the front group, who were all front-pack swimmers, so I had to do the whole 3.8km by myself. That made it an extra challenge.
"On the bike course, there was 9,000ft of climbing – 2,800m. And for a big lad like me, it was absolutely horrendous! I was losing so much time. Every split I was losing another 30sec.
"Luckily, I got on to the run and had good legs. I just kept on the pace and hoped the front guys would blow up a little bit. Thankfully they did – and I was able to come through to get the win.
"I'm over the moon with it. This will go down as my biggest win to date, just because of how I did it – battling through all day and then coming through on the last lap. I'm really, really pleased."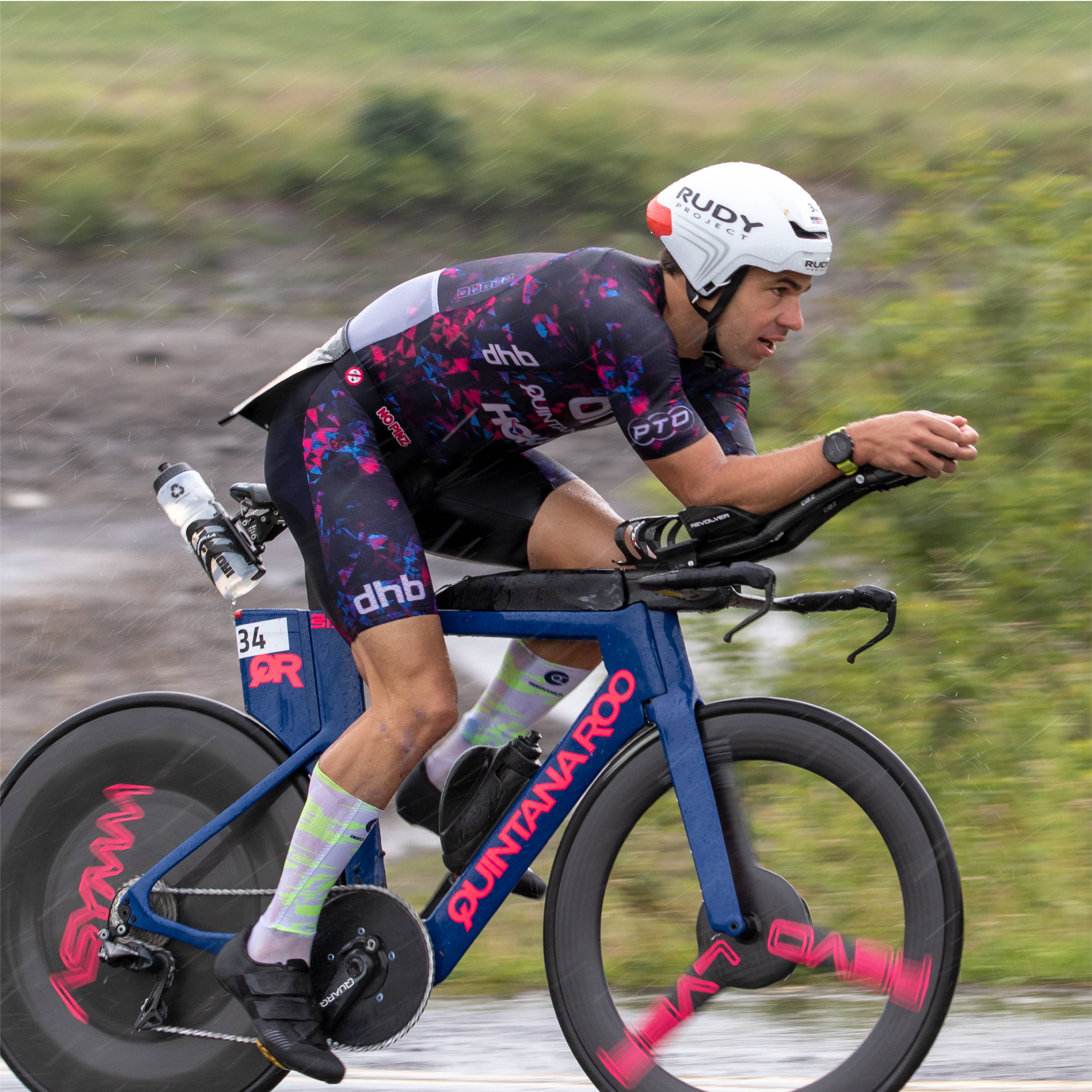 Racing for the first time in the Aeron Lab Wetsuit he has helped develop, Joe was fifth out of the water having conceded more than six minutes to the impressive Laidlow.
And after a hilly bike course saw the leader extend that advantage, Joe was under the pump. But as the rain continued to pour, his class shone through in the marathon.
Joe added: "I just had to keep on the throttle and hope Sam would see me taking time back – and that would make him run harder than he'd want to. I didn't want to give him the chance to settle into a rhythm. Luckily it managed to play out in my favour in the end."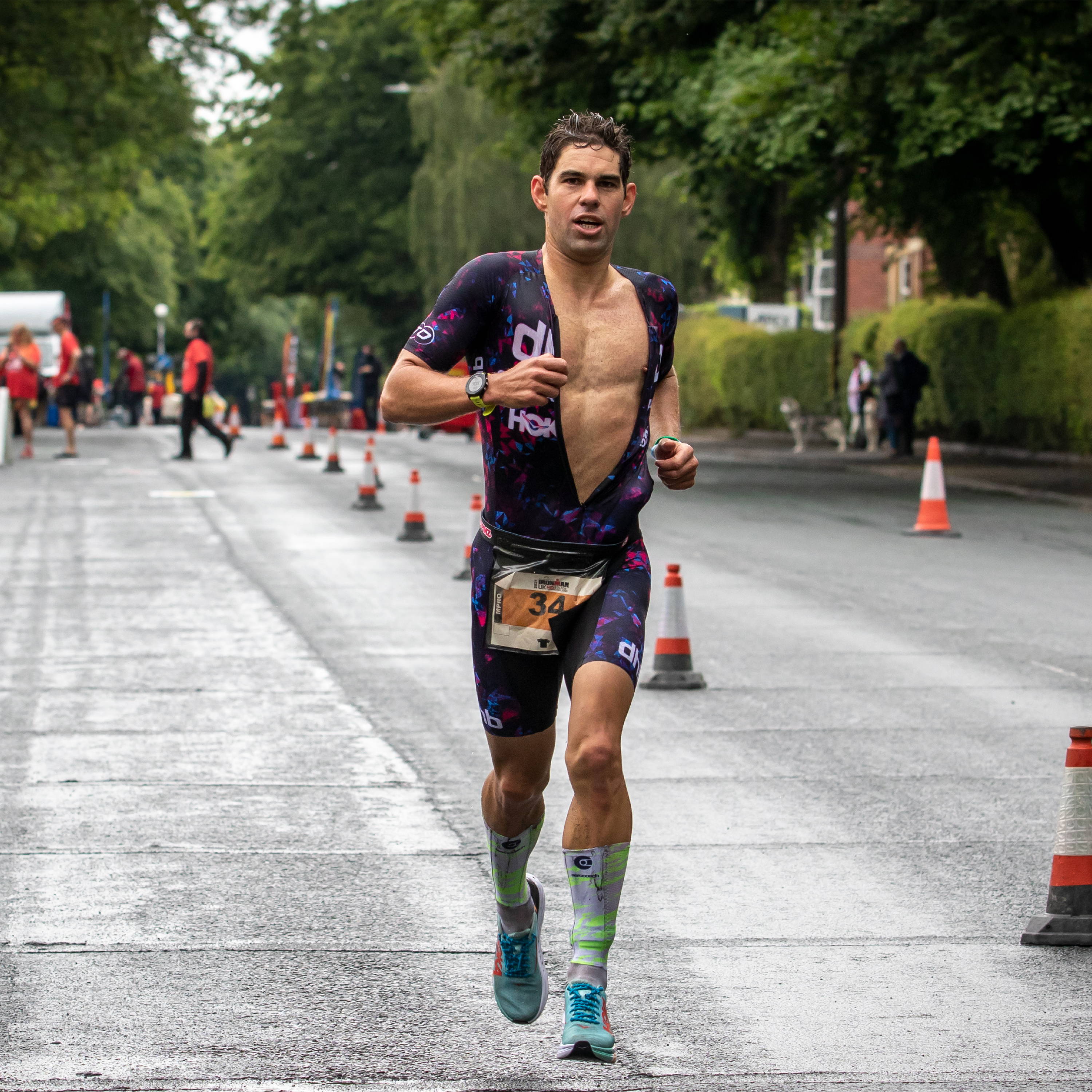 Joe crossed the line in a winning time of 8hr 42min 59sec. Laidlow finished in 8:51:41 – holding on to second place by seven seconds from fellow Frenchman Leon Chevalier.
After his maiden IRONMAN UK success in 2018, Joe has triumphed in Florida (2019) and New Zealand (2020). But none compare to the comeback he produced in Bolton on Sunday.
His major goal now is the IRONMAN World Championship in Kona, Hawaii, where he finished seventh in 2018 and sixth in 2019.
Joe's success in Bolton completed a fantastic week for our elite triathletes – after Fenella Langridge was a brilliant second on her full IRONMAN debut at Coeur d'Alene, USA.
The pair have been instrumental in the development of our triathlon collection. We've blended their expert insight with cutting-edge fabrics and best-in-class construction to create a race-winning combination.
Inspired by Joe's success in Bolton? Read his 15 Ultimate Triathlon Tips, with pointers on everything from kit and nutrition to taking up yoga – perfect for triathletes and multi-sport athletes of all abilities.
---