How pork pies and Disney tunes are powering Vera's ultra dream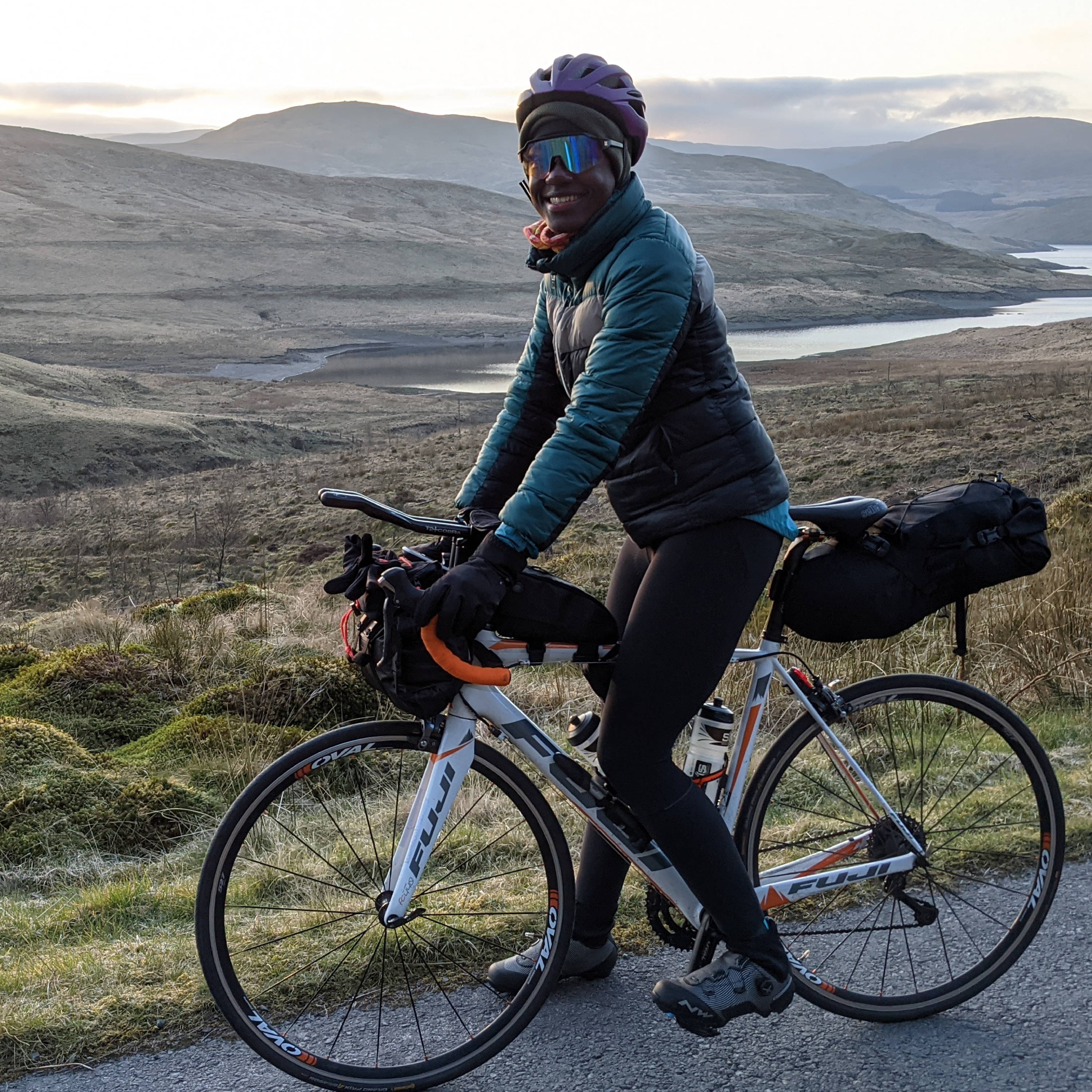 Powered by pork pies and Disney tunes. That's Vera Ngosi, who admits her training for the Pan Celtic Race has gone supersonic. 
Six months ago, ultra cycling was a fanciful notion for the 28-year-old. A bucket-list ambition that had edged no closer than the horizon. 
Then she won a scholarship – for black, Asian and minority ethnic (BAME) cyclists – to ride the 1,600-mile Pan Celtic Race in July. 
We caught up with Vera in January, when she revealed her excitement at the opportunity to inspire other women cyclists to push their boundaries and challenge themselves. 
Since then her world has turned upside down. Her full-time job is now her recovery. The glue that holds her 20-plus hours of training together each week. 
While many have relished the release from lockdown and the relaxing of social restrictions – Vera has been sitting tight, choosing pedals over pub. 
We now pick up her story, eight weeks away from the event which has been shortened to 1,400 miles and will remain in mainland Britain rather than crossing the water to Ireland.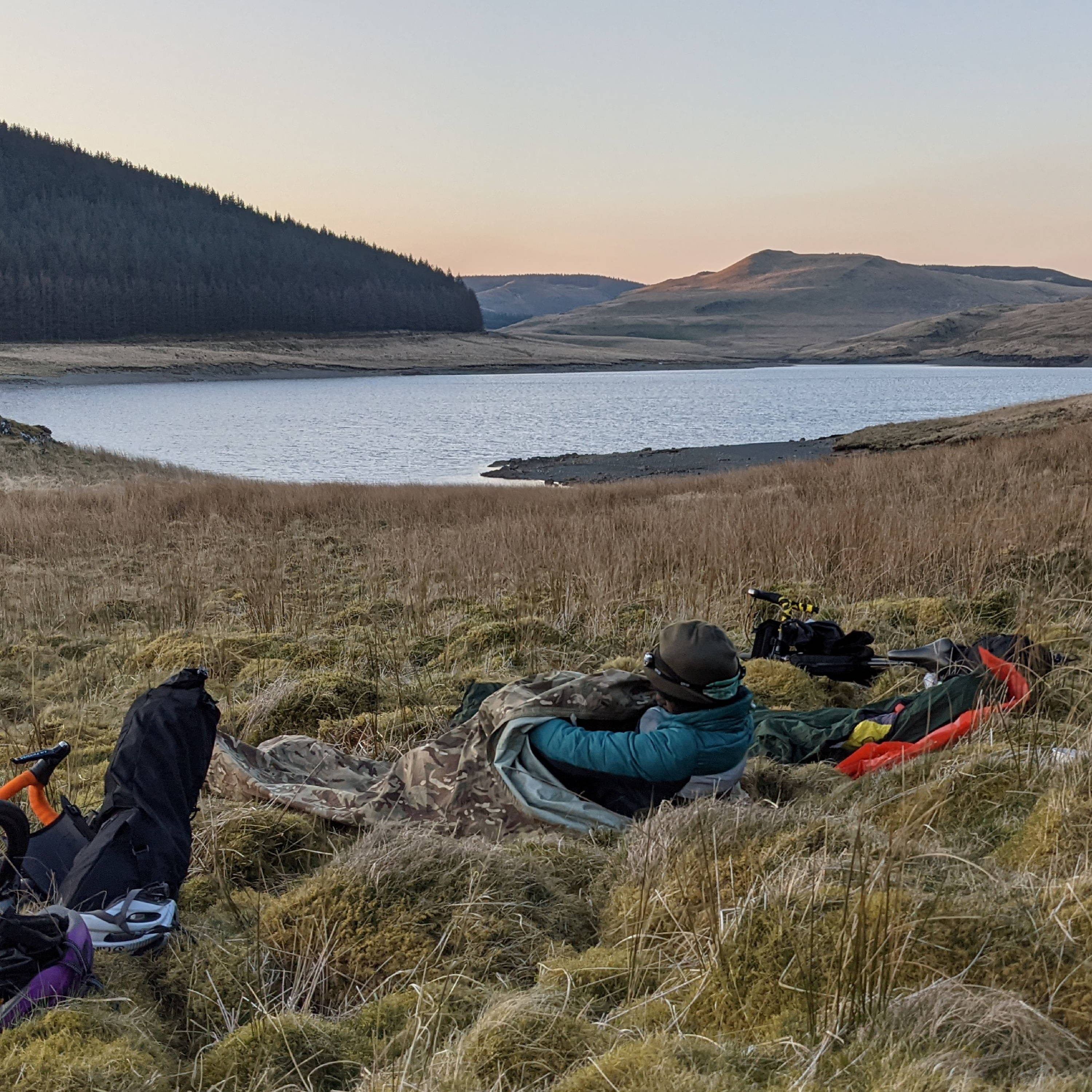 Vera, who lives in Cardiff and only bought her first road bike in 2018, said: "The past few months have been mad. It's gone supersonic. 
"In March I did my first overnight ride. That was 200km through the night. Then at Easter I had my first bivvying experience while riding around 130-140 miles every day for three days. 
"I went into that with no idea if I was going to make it to the other side of the weekend! It was such a jump forward. But I thought I'd just go for it and see how far I got.  
"I barely slept the first night and on the second day I broke a spoke. A few weeks earlier Matt, my husband, had said I'd need to learn what to do in all these different scenarios, like a spoke breaking. I'd never even heard of anyone's spoke breaking! 
"Fortunately, we'd practised – so that day I was oddly excited. This was a training ride, and something had gone wrong, so I was able to see how I'd respond to it. That added a bit of drama and excitement.  
"I managed to sort it out, find a bike shop and get someone to fix it. But then the knock-on effect of losing time, on the longest day of the three, was a test. I was suddenly cycling in the dark again, freezing cold. 
"It got to 11pm and I managed to hassle someone for a room in a hotel that wasn't even open! I rang and this lady felt sorry for me, drove over and let me in. I burst into tears with so much joy and relief. 
"Suddenly things I'd taken for granted a couple of days earlier, like a shower, were a luxury. I felt like a queen. As a practice weekend it was brilliant. I got a bit of the roughing it and bivvying, had the mechanical and the fighting fatigue to keep going each day."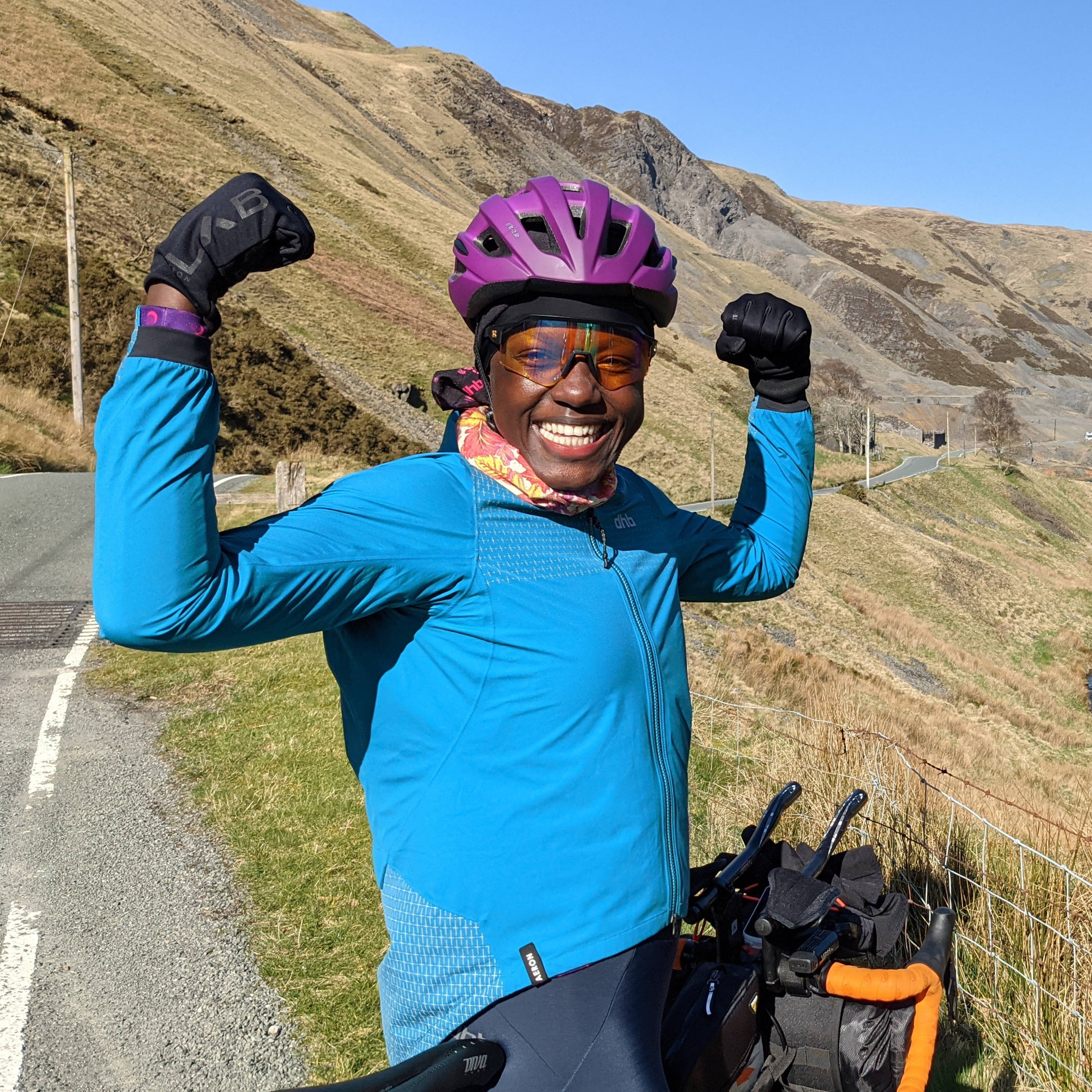 Vera is rising to the challenge of becoming a champion eater – as she mixes long rides and turbo sessions with yoga and HIIT workouts. 
But it's the mental side of the challenge that remains as daunting as ever, with the prospect of 10 or more lonely days in the saddle. 
Vera added: "From the start, all I heard was endurance riding is an eating competition, not just a cycling competition, so I knew I needed to learn how to fuel. 
"I used to be a Snickers person. On 50-60km rides, a bar would do me. But now I've started to do these longer rides, I can't stand them anymore. You get sick of certain foods so quickly. 
"I've started mixing it up. Pork pies are a favourite. I'm a pork pie snob now! I make up my own bags of nuts and soft apricots. I also bake flapjacks and energy balls. I try to stick to as much normal food as possible. 
"The big concern is how I keep going for 10 days on my own. I did my first solo overnighter last weekend and that has given me confidence. I'm going to miss having company but it's good to find other things when you're alone.   
"I've never been one to listen to music, especially while cycling because of the safety aspect. But I put on some Disney tunes one day and was suddenly bouncing up and down again! 
"I'm hoping during the event, coming across other riders, having a chat or just knowing people are doing the same thing will help in some way. I might ring friends, too. Have a catch up with them in one ear while listening for traffic with the other. 
"There's no doubt I underestimated the challenge of training, though. At the start I feared the big event, but I didn't really think about how gruelling the training would be and how exhausting the six-month build up to those two weeks would be.  
"I'm trying to find ways to make things interesting now, to switch things up. I'm hoping to go back to doing track nights with my club and I've even started Zwift racing. I know I can still improve but I'm just eager for the race to come now." 
Vera's first major event will likely be TransEngland, which runs from Morecambe to Scarborough and has been rescheduled to a new start date of May 28.
---