Why Fenella is ready to take on the world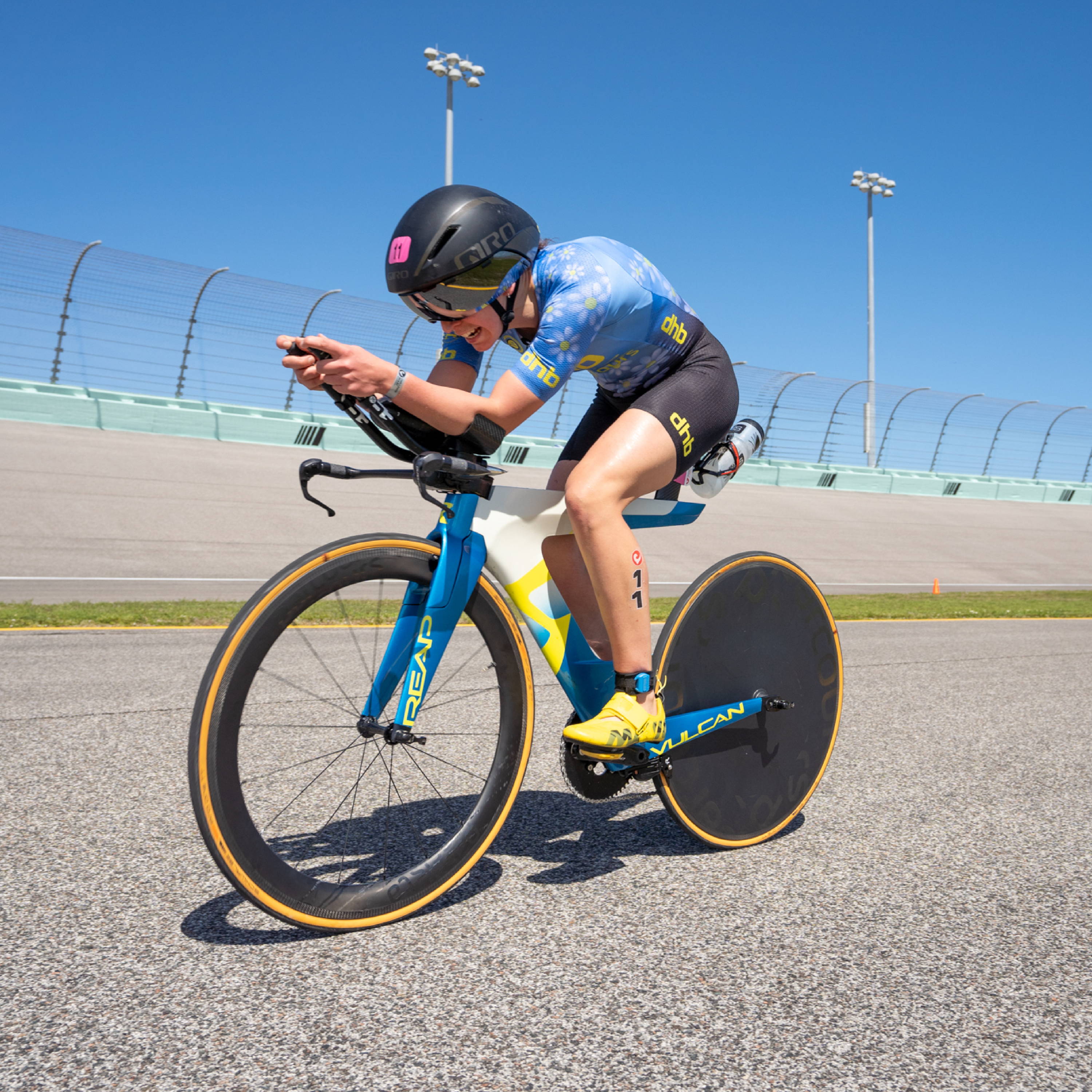 Fenella Langridge has the Ironman 70.3 World Championship in her sights as she looks continue her impressive rise in triathlon. 
The Brit has already shown what can be achieved when pushing the boundaries – something we recognised when welcoming her into the dhb family this winter. 
She won Ironman 70.3 Barcelona in 2019 having bravely bounced back from a nasty crash the week before and then went on to finish second in the European Championships in Denmark. 
Then at the end of a difficult 2020 – with so many races cancelled due to the coronavirus pandemic – she still managed to shine bright, performing brilliantly with a seventh-place finish at Challenge Daytona in America. 
That was despite having a calf injury that halted her running in the build-up and being ranked 50th in the world going into the 100km event. 
The 28-year-old is not placing any limitations on what she can achieve in the sport. She is rising the Professional Triathlon Organisation (PTO) rankings, currently sitting at number 35. 
And her burning desire to make a big impression on the world stage has remained undiminished throughout Covid-19.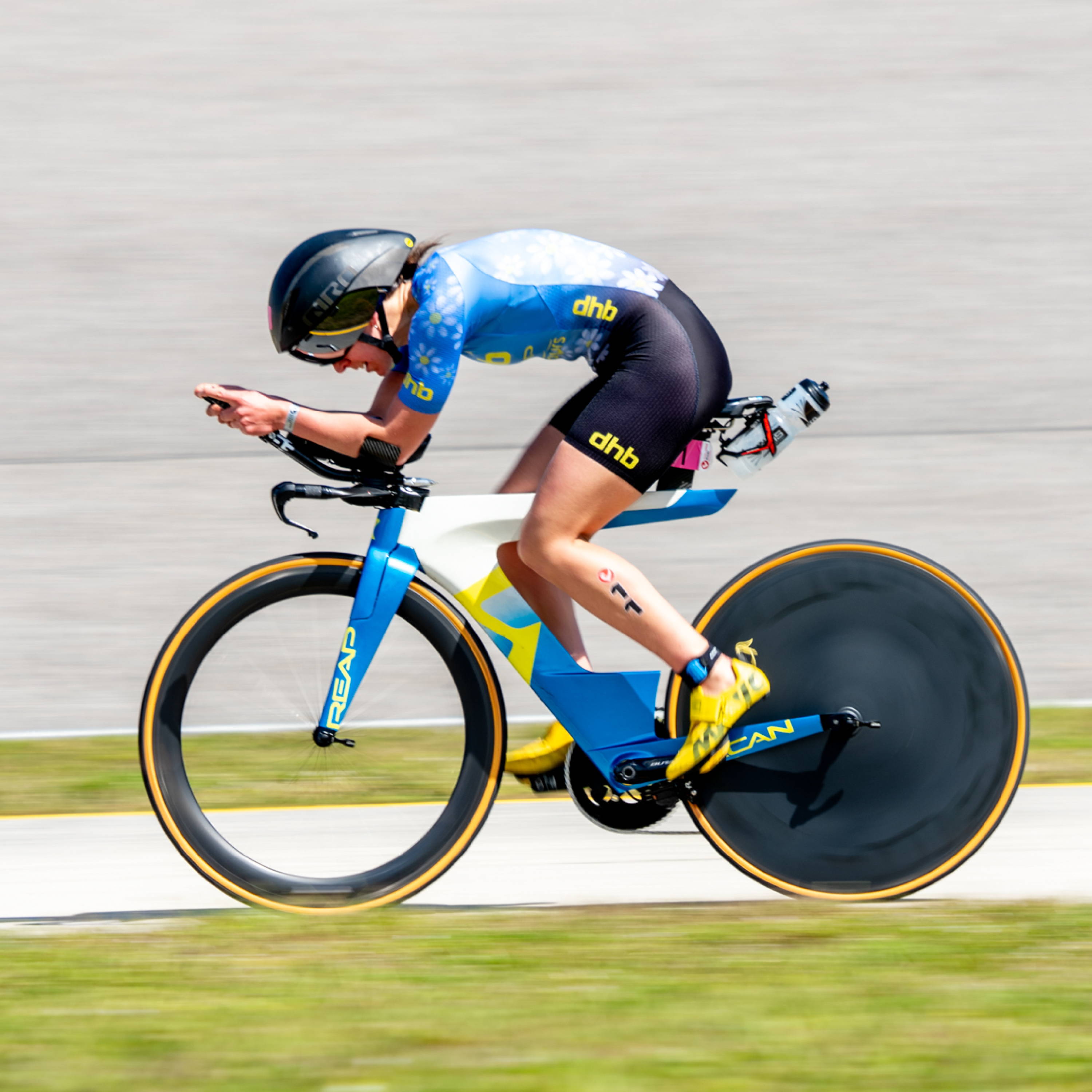 Fenella said: "I would love to get an invite for the Collins Cup which is in Samorin, in Slovakia and hopefully race at the world championships in Utah at the end of this year. 
"The Collins Cup is a new format of racing, a bit like the Ryder Cup in golf. It's Europe v America v the rest of the world. It would be exciting to race for Europe. 
"Long-term I want to be highly competitive in world championship races and I would love to win a world title. The goal is to make sure I get there fit, healthy and firing. 
"Going out to Daytona in December I was hoping for a top-10 finish, so to get seventh was good. 
"It was an invitation event and it was very secure. The race was on the speedway circuit and they have a lake in the middle where we did the swim. It was a really good celebration of triathlon. 
"I wasn't firing on all cylinders because I hadn't run for four weeks prior due to a calf tear. So to perform when it counted was really positive. It was a high calibre of athletes and I put myself in the best position I could.  
"I came out knowing there is a lot more in there and a lot more I could have done if I was at running fitness." 
Although she is a relative newcomer to the sport, Fenella is certainly not daunted by the prospect of taking on the full Ironman distance in future. 
She added: "I have never done a full distance Ironman. I'd like to. We might wait until the end of this year, or into next year. It does excite me. I think I am a diesel athlete and it will suit me. 
"For the time being 70.3 or slightly shorter is where I enjoy racing. You can race more regularly, too. But in the future Kona is always on the cards. I think I'm good enough to be up there. I've got the tools in my kit to do it." 
Our partnership with Fenella began earlier this year. And she feels the collaboration can lead to even greater things in terms of kit and performance. 
She added: "Being a strong swimmer it will be cool to wear the new Aeron Lab wetsuit. The suit is already great and working on any improvements for an even better world-class product is exciting.  
"The passion and enthusiasm for sport and products dhb have is second to none." 
Fenella began her season at Challenge Miami on March 12. She emerged from the water in third spot and sat in the top five during the bike leg, only for a hamstring injury to curtail her race in the early strides of her run. 
---