Joe Skipper makes triathlon history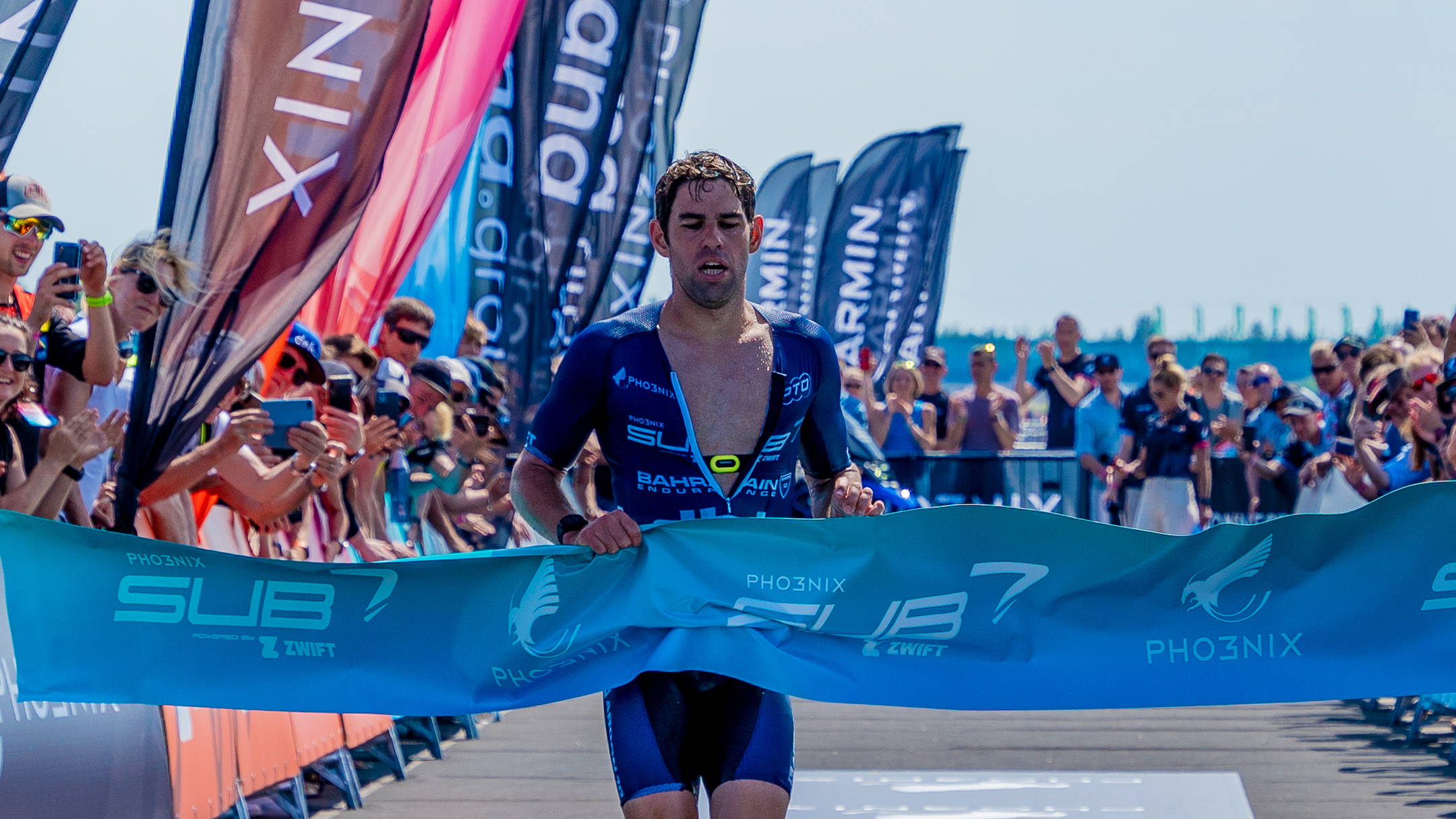 Joe Skipper gave Olympic champion Kristian Blummenfelt a huge fright as the pair became the first athletes to power under seven hours for a full-distance triathlon.
Norwegian Blummenfelt, who last month added the world IRONMAN® crown to his Tokyo gold, stopped the clock in 6hr 44min 25sec at the Pho3nix Sub7 powered by Zwift on the Dekra Lausitzring in Brandenburg, Germany on Sunday.
Meanwhile Joe, who had stepped up to the challenge in place of the injured Alistair Brownlee just eight days earlier, finished in 6:47:36 having 'barked' past his rival on the bike leg.
While Blummenfelt took the honours, Joe stole the show – as the Mana Group, responsible for the innovative Super League series and Bahrain Endurance 13 team, landed another huge blow in their race to broaden triathlon's appeal.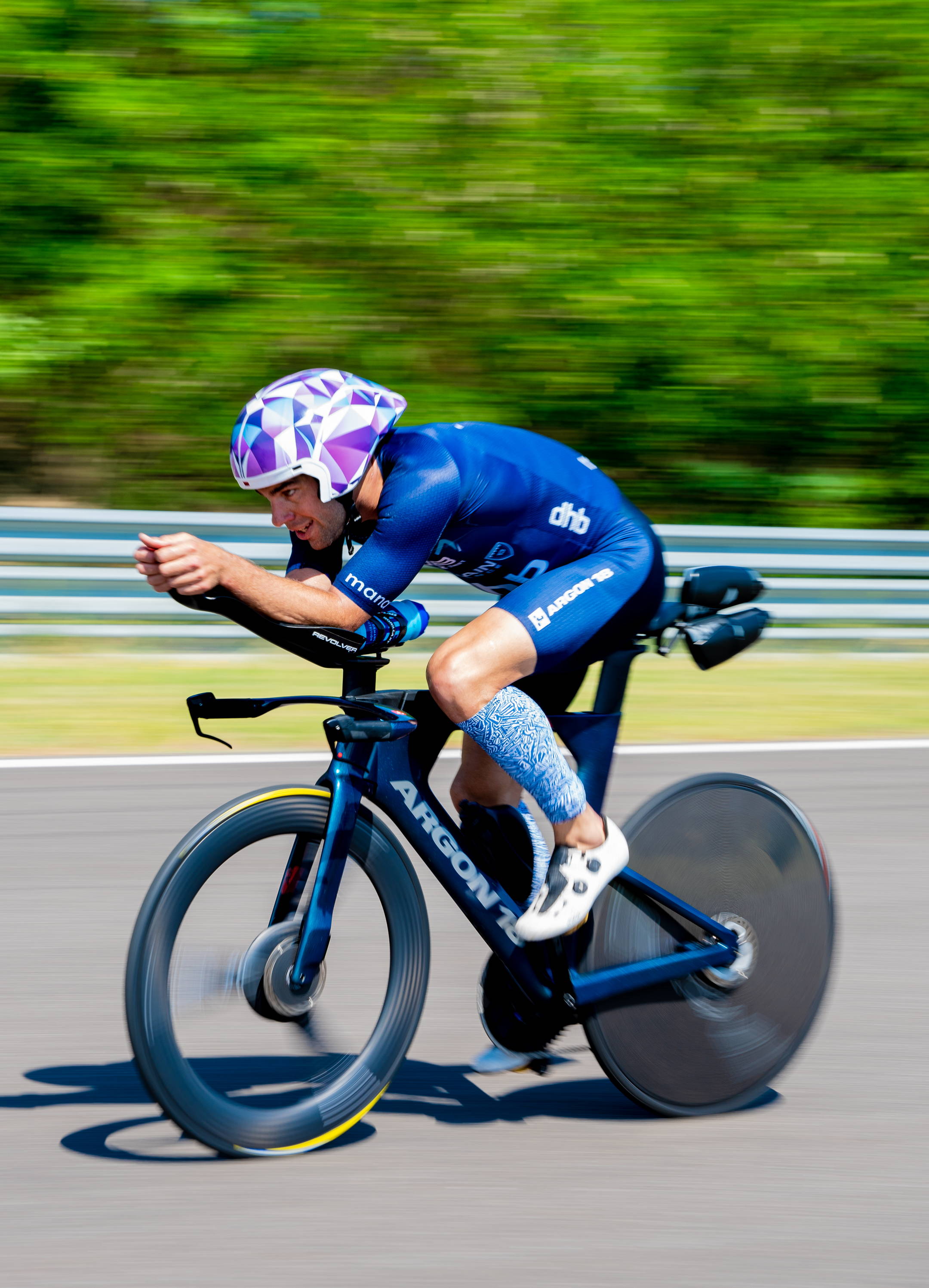 But the fan favourite didn't do it alone. With the rulebook torn up and each athlete allowed to use 10 pacemakers across the three legs, it was a team effort.
Joe was fortunate to inherit Brownlee's bike squad, masterminded by Jacob Tipper and featuring six-time national time trial champion Alex Dowsett and British hour record holder Dan Bigham.
A total of eight riders protected Joe from the wind and drove him to a 3:16:42 split for the 180km bike leg – that's a scarcely believable average speed of 55kph in what is now reckoned to be the fastest 180km ride in history.
Joe said: "The bike team were incredible. They were supposed to be doing it with Alistair, but they said they would stay and help me. All week they were great.
"They were practising even when I wasn't at the track. I did sessions with them at race pace, which were crazy. The organisation from Jacob and Gordon Benson was incredible. I couldn't have done it without them.
"The bike was hard. I found it tough. But I knew I needed time on Kristian. There was no point taking it easy and starting the run with him, so you have to take some risks.
"We said 3:20 before the race and everyone thought we were full of rubbish. People didn't think we were going to do it, did they. But yeah, we did it."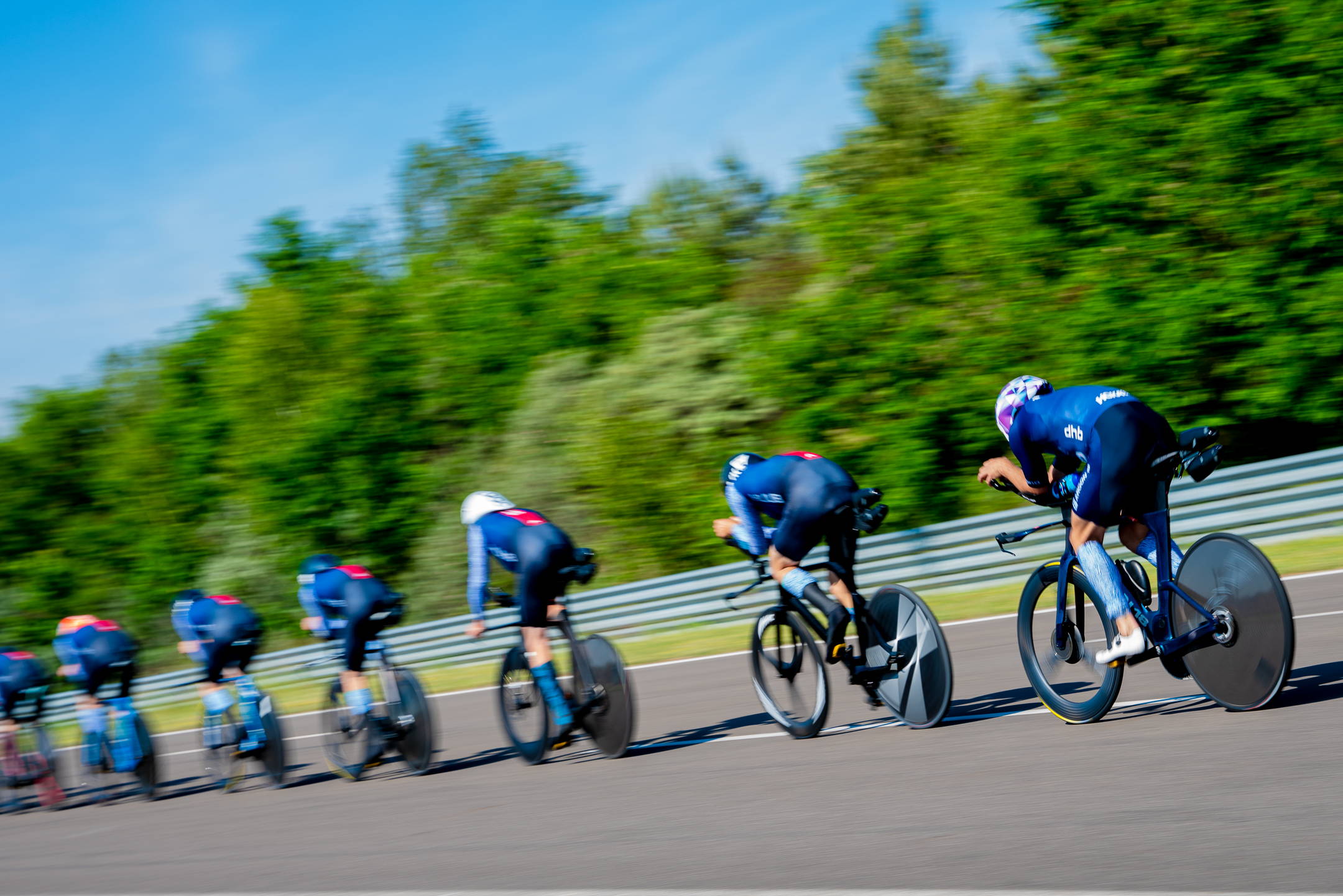 Joe trailed Blummenfelt by 5:03 after clocking 53:24 for the 3.8km swim on a choppy Lake Senftenberg, where he was paced by former Sub7 contender Brownlee.
Then came the fireworks as the race entered the Dekra Lausitzring, with Joe's blue train overtaking the Norwegian and his squad shortly after the midway point of the bike leg.
As they did so, Joe gave Blummenfelt his now-customary "junkyard dog" bark – a light-hearted sledge borne out of his friendship with Triathlon Mockery podcast co-host Tom Oosterdijk.
"I did the junkyard dog to him, then waved and said see you later" added Joe. "He did give as good as he got, though, when he gave it back to me on the run!"
Having climbed off the bike with a 2:37 advantage over Blummenfelt, Joe was joined by former German marathon champion Frank Schauer for the run.
Schauer, fresh from second place in his national championships, helped Joe to a personal best marathon split of 2:36:43. But the pair could not prevent Blummenfelt edging ahead, barking as he went.
In the end, the Norwegian crossed the finish line 3min 11sec ahead of Joe – but that did little to dampen the dhb athlete's mood as he followed his rival into the record books with the second fastest full-distance time in history.
Joe added: "It's a massive confidence boost. I wasn't expecting to race as well as I did, especially on the run. It was my fastest-ever marathon. And it wasn't as if I'd had full prep.
"I had Covid in April and then got ill again two weeks later, so to come out here and take this opportunity after how bad that month was, is just crazy.
"A lot of people have said I was the only person mad enough to take on a challenge like this at such short notice. But I think if I had turned it down, I'd have sat at home kicking myself. It would've been a massive mistake."
Joe marries his fiancé Laura in July – after which he will likely return to action in some Professional Triathletes Organisation (PTO) events before setting his sights on Kona and a rematch with Blummenfelt.
He is also working on an ambitious attempt to break the world record for a 50-mile run towards the end of the year. And with the fearless attitude he's shown in the past week, few would bet against him bagging that.
In the women's race, the Pho3nix Sub8, Brit Kat Matthews clocked 7:31:54 to beat Swiss legend Nicola Spirig as the pair became the first female athletes to break the eight-hour barrier.
See our own Sub7 as we created and delivered a custom tri suit to Joe inside a week. Relive the event with our Instagram Highlights. And watch the full race again via the Pho3nix YouTube channel.
Pictures: James Herring
---